Say YES to each other with a free spirit, wild heart and feathers in the hair. An intimate elopement, which takes place in the rough nature and perfectly integrates into the Bohothema. At this inspirational shoot, it was important for us to show what it means to share the philosophy of the "Free Spirit" and to fully live it out. A quarry – a place that at first seems atypical of weddings/elopements, but integrates so wonderfully in this "Free Spirit", the wild bouquets and the glow of the setting sun on the rough stones in the background. Just like the location of the Getting Ready and the Bridal Table. So perfect imperfect. Rough, real, carefree and just free!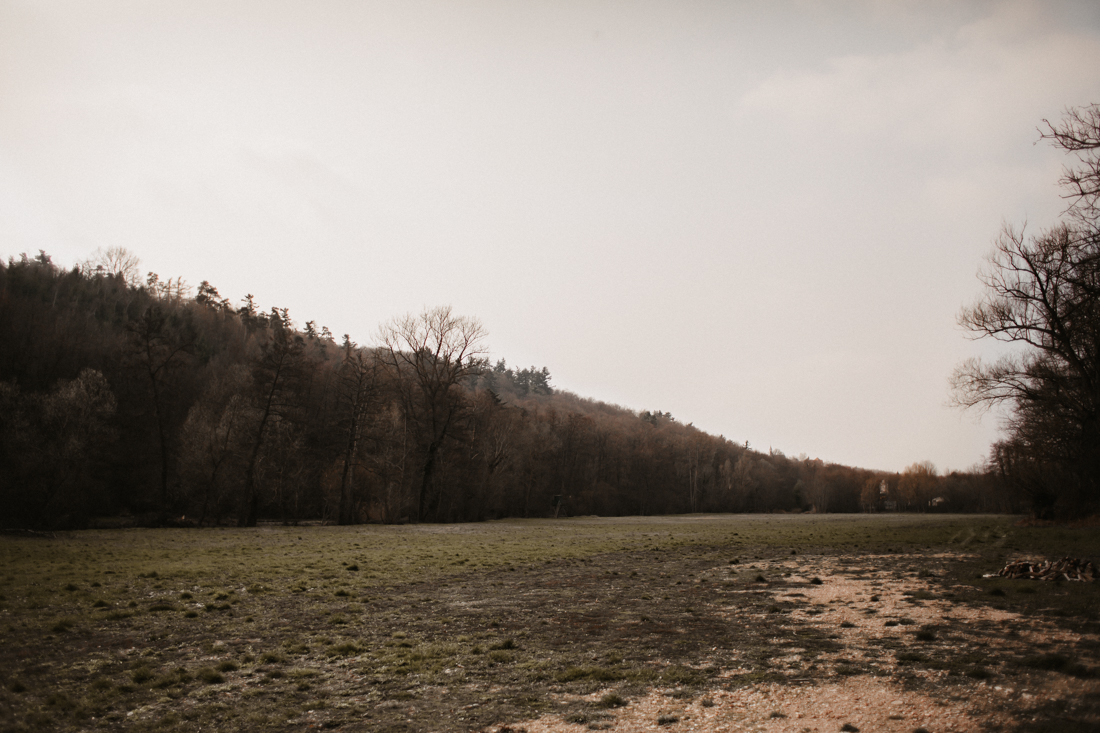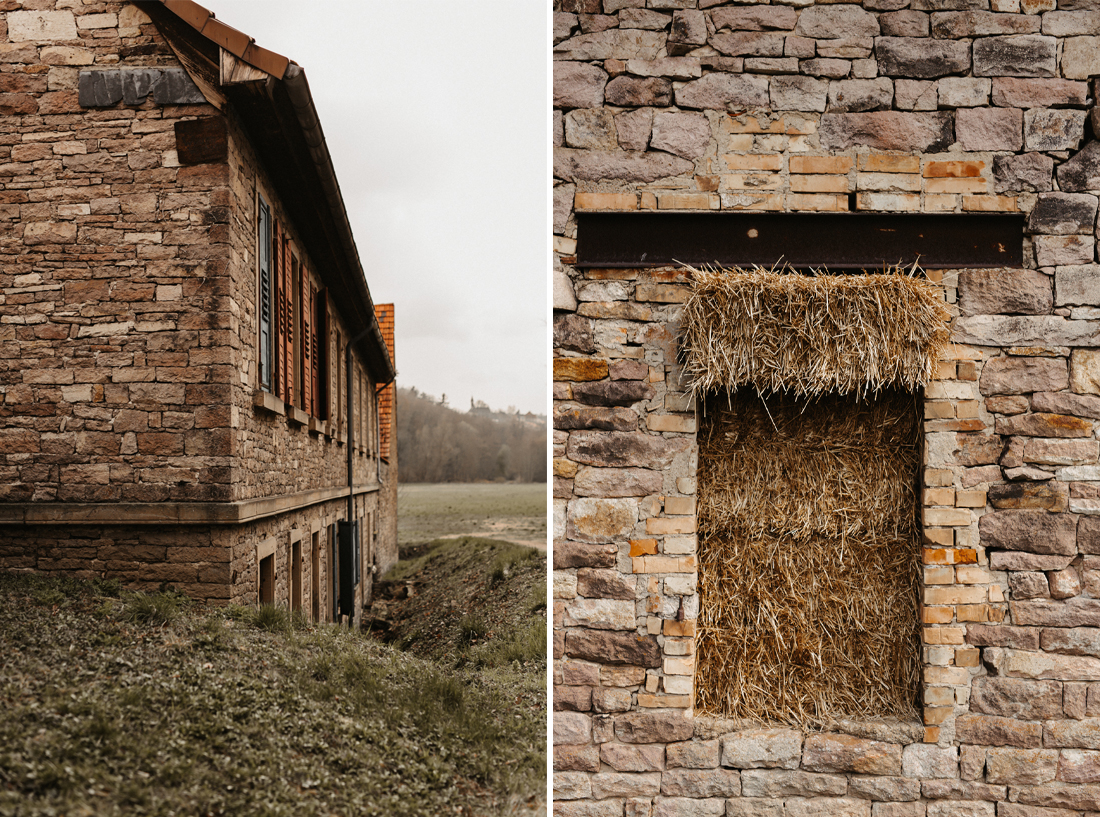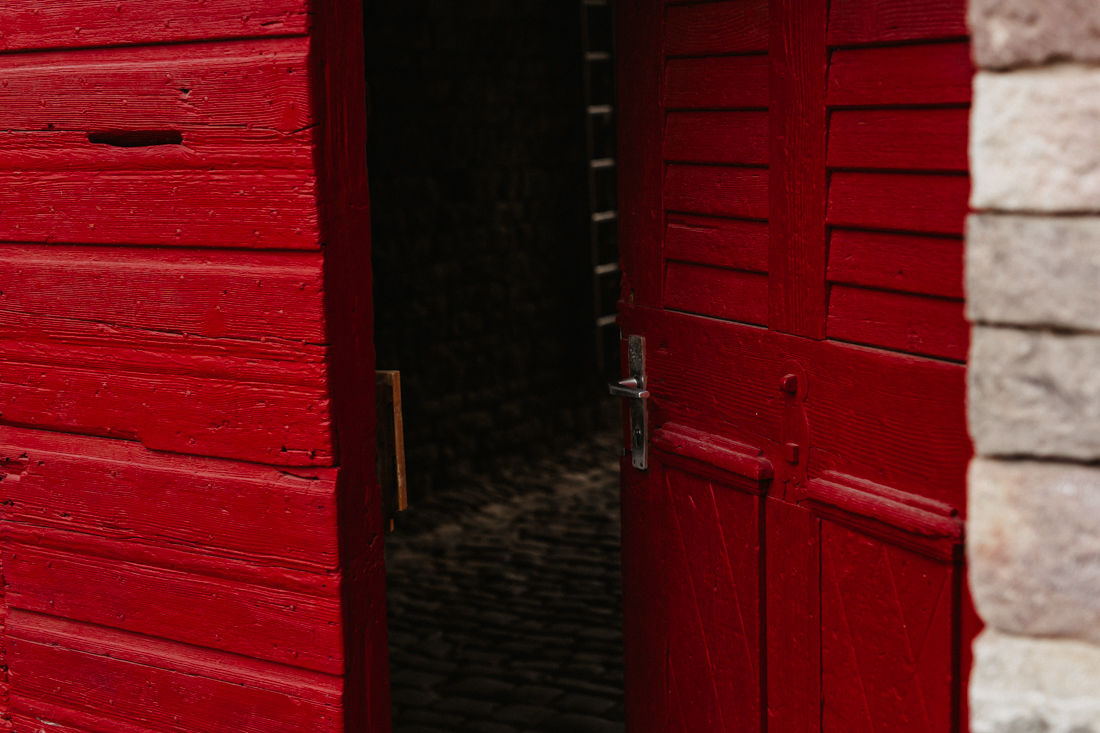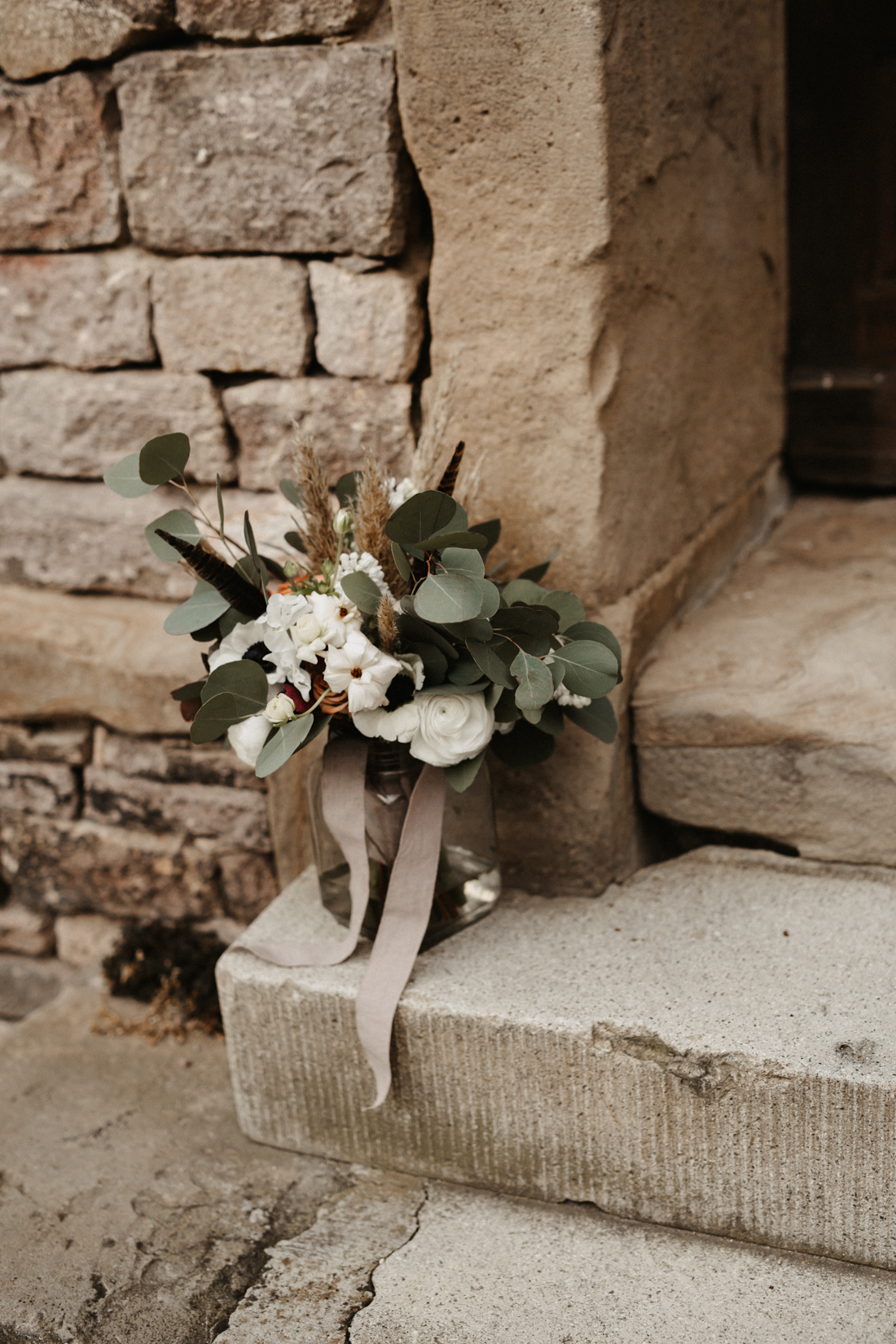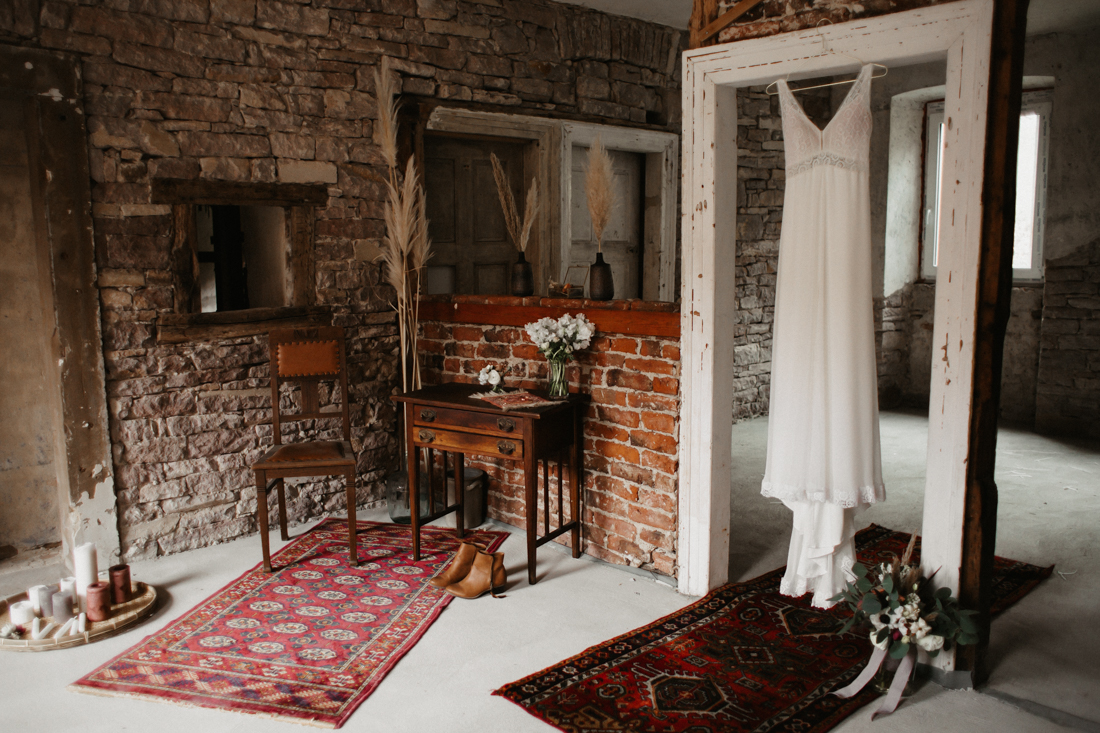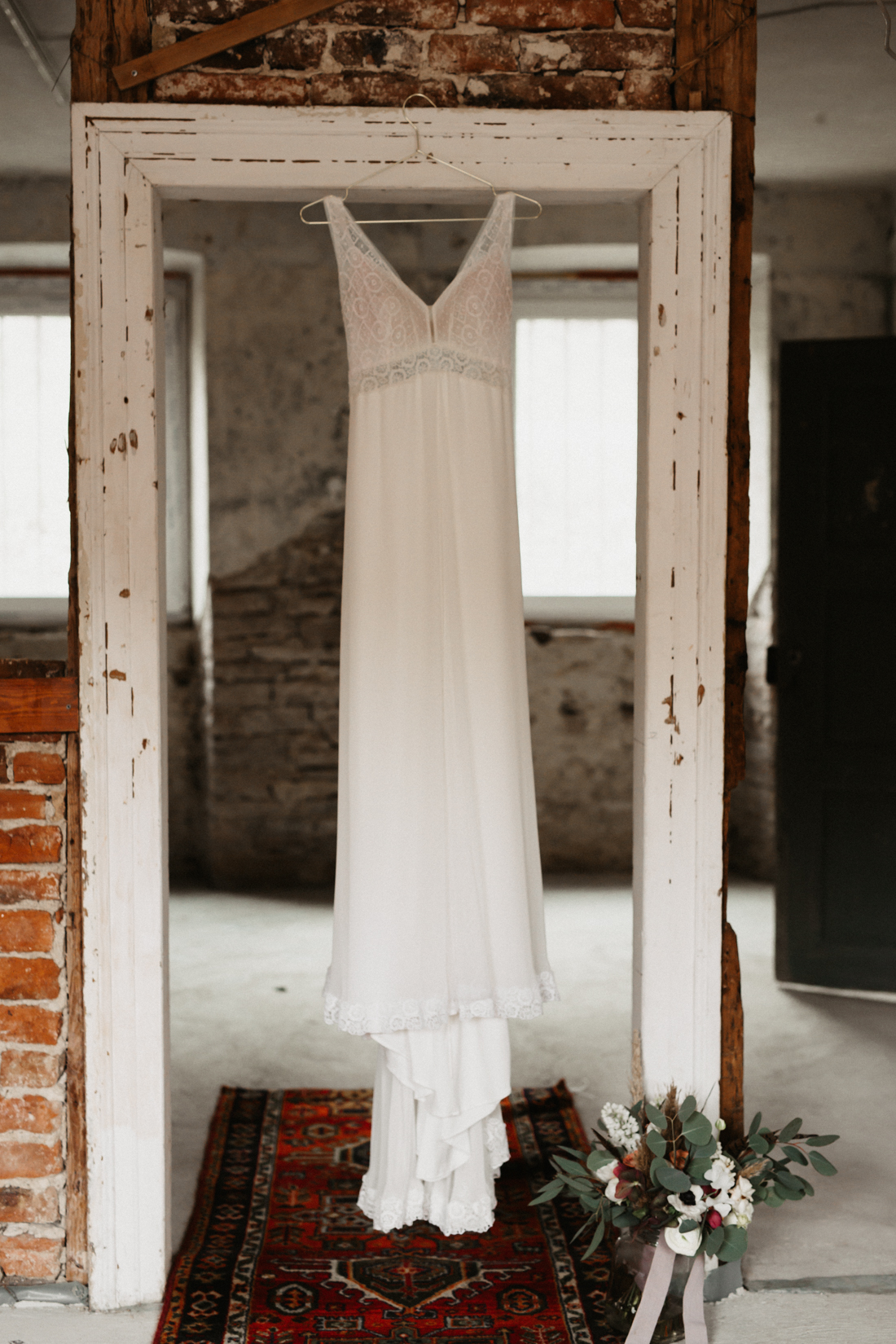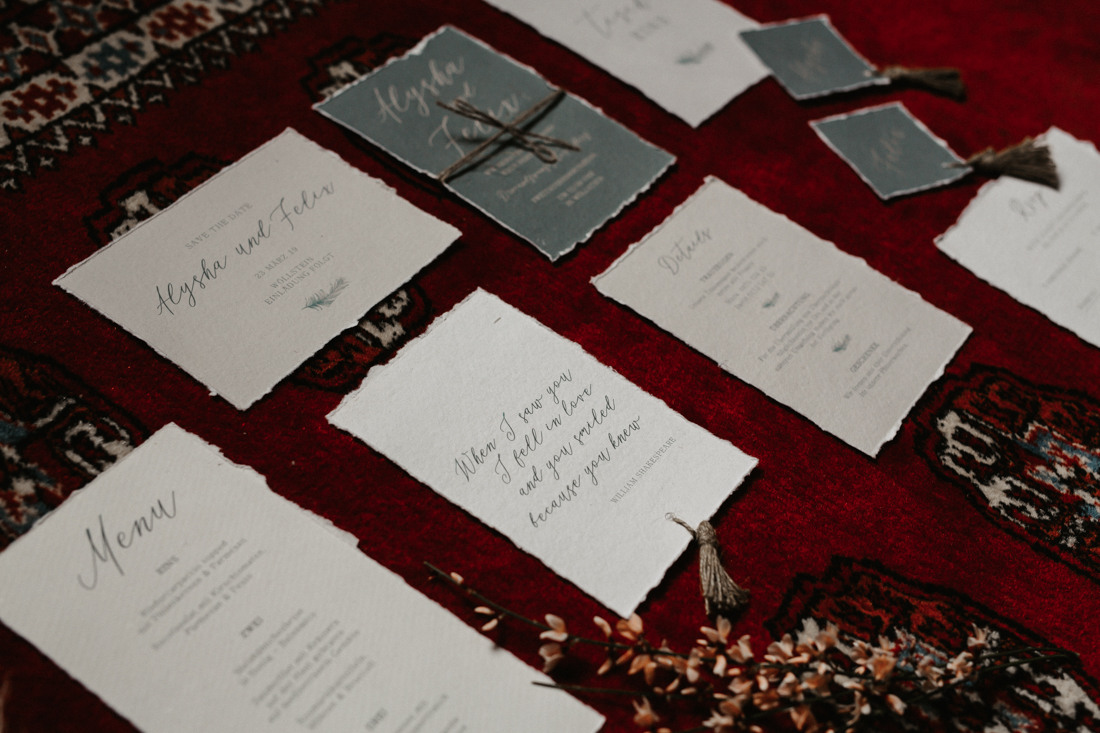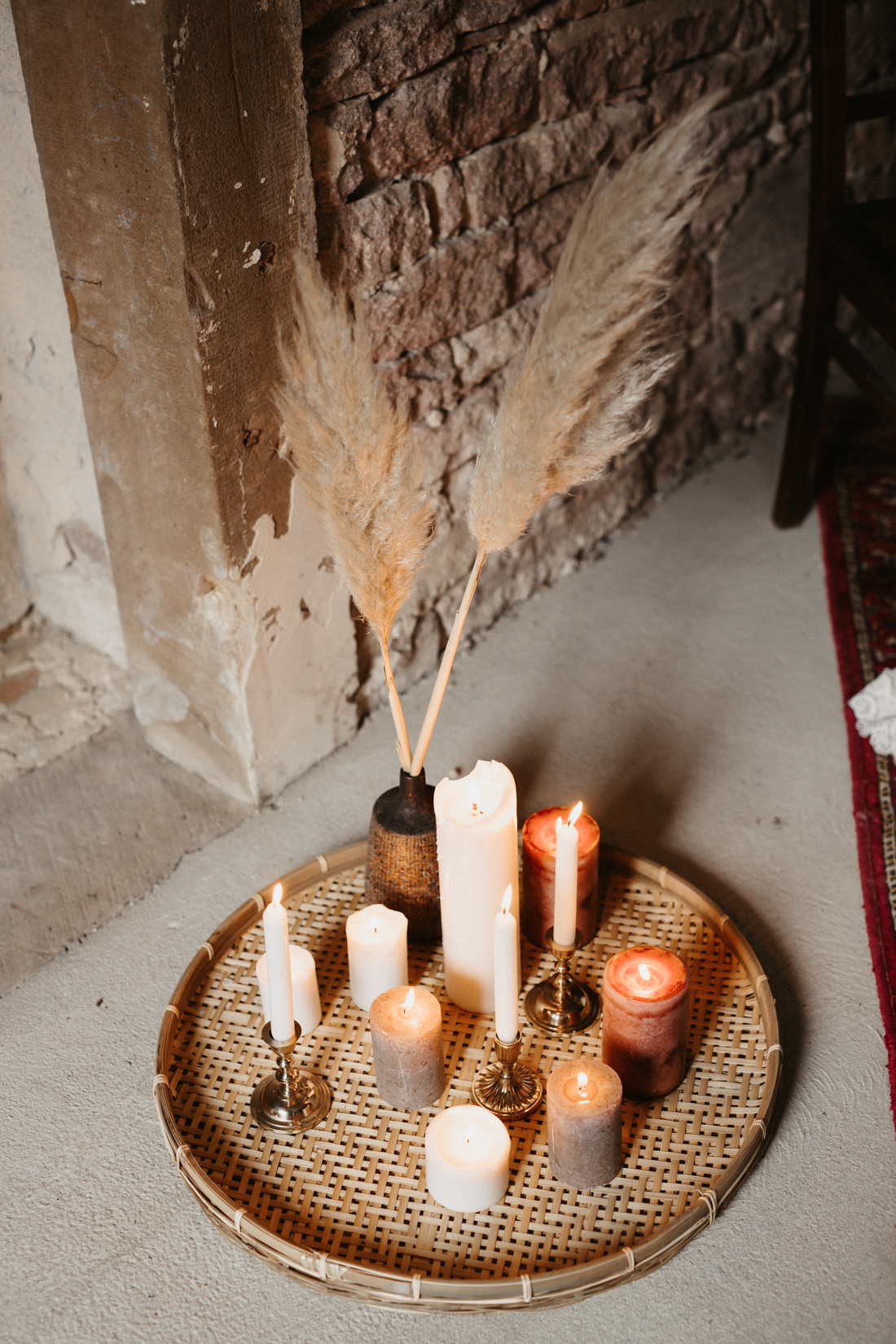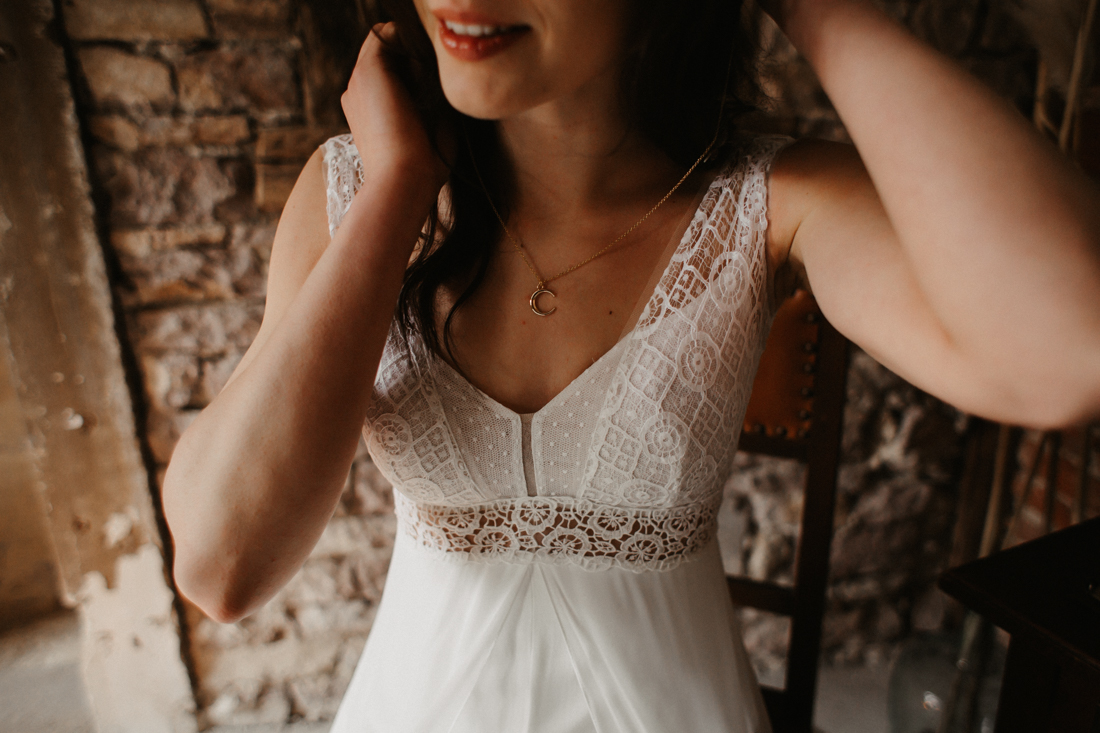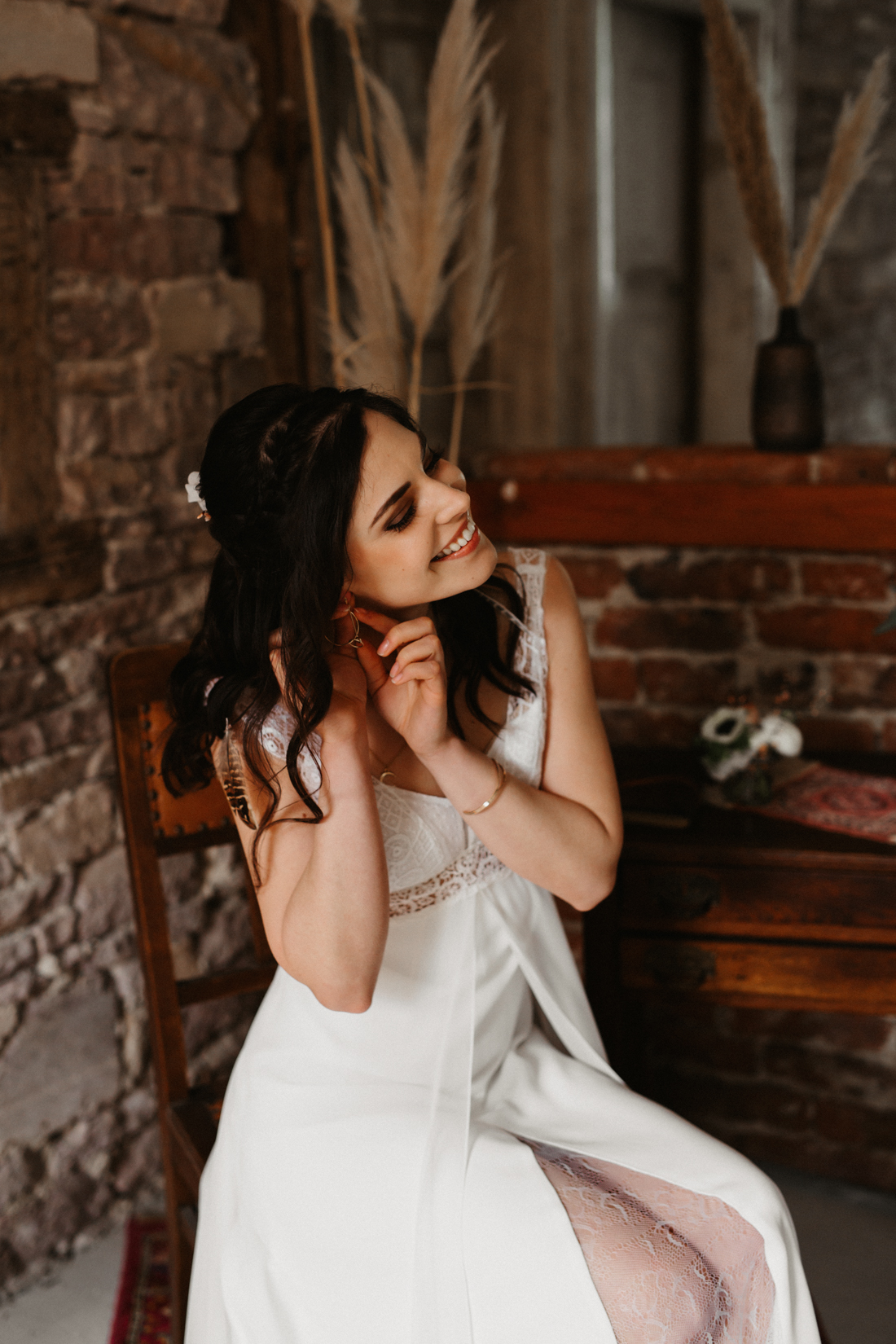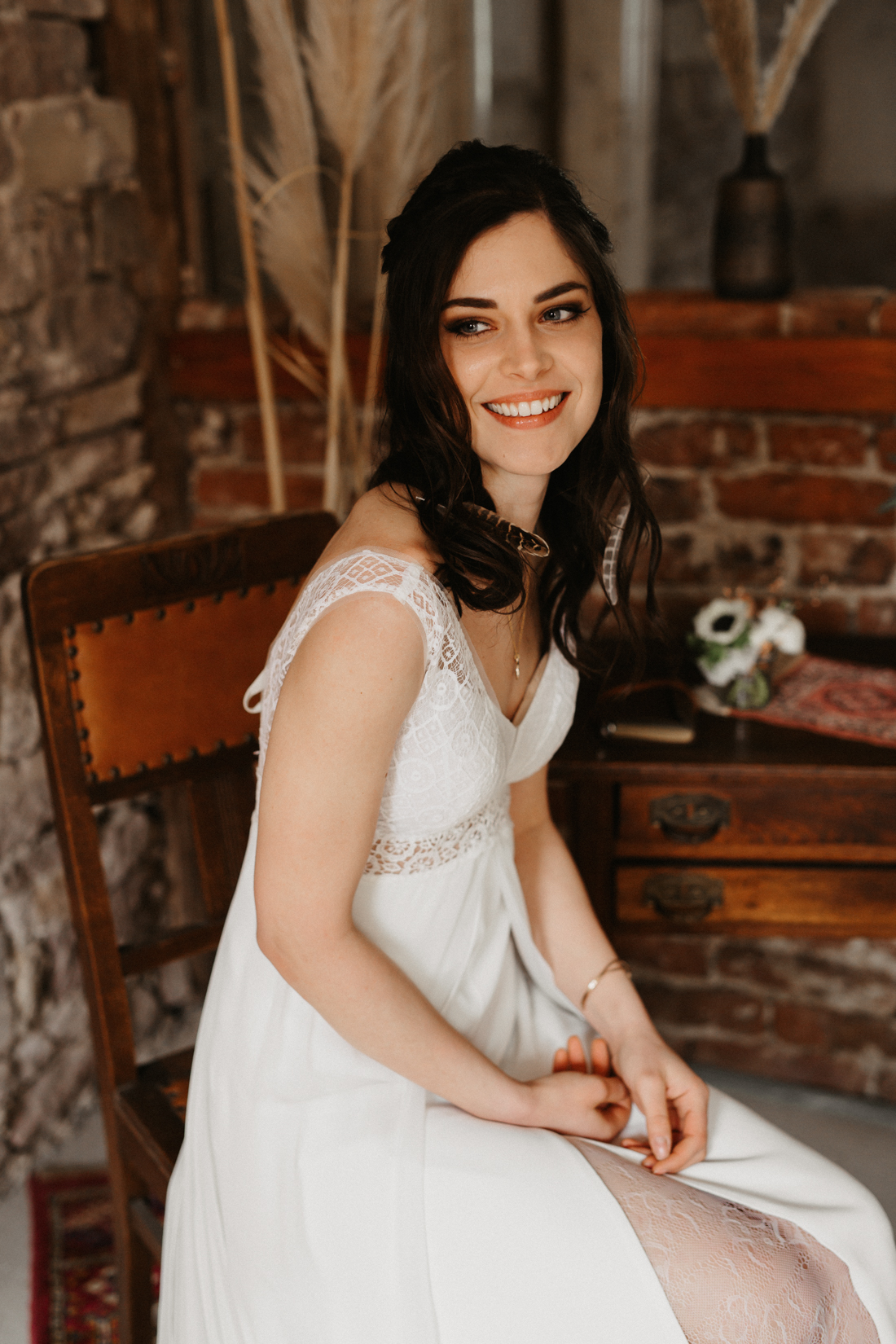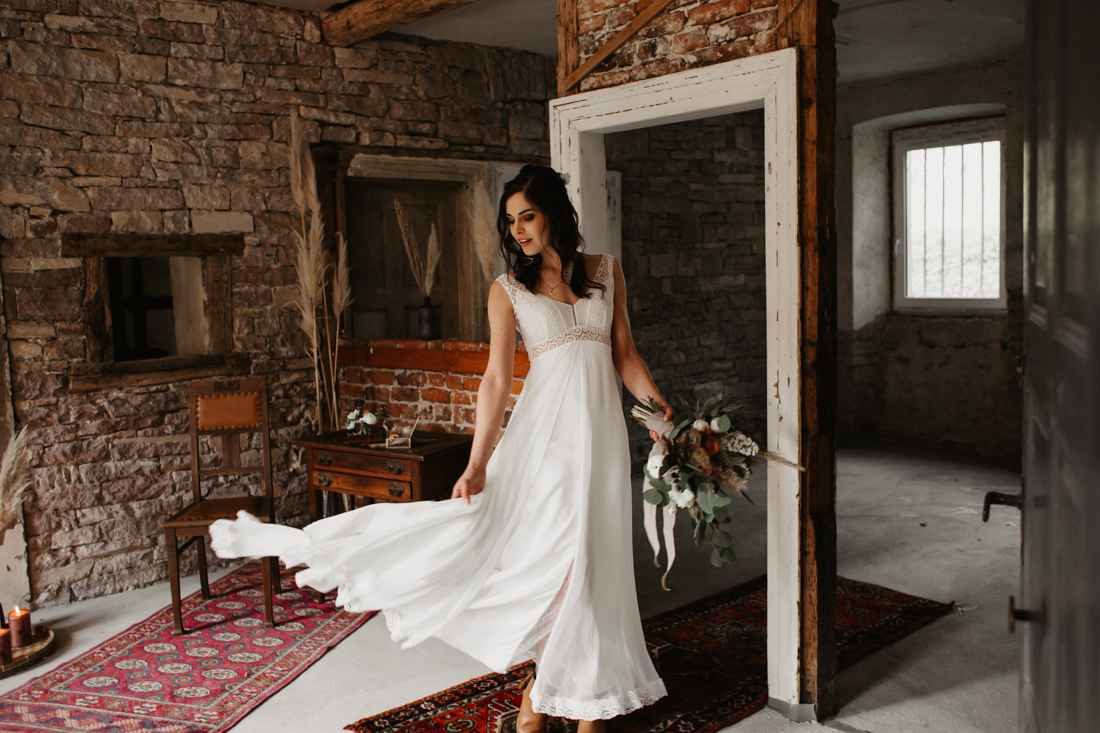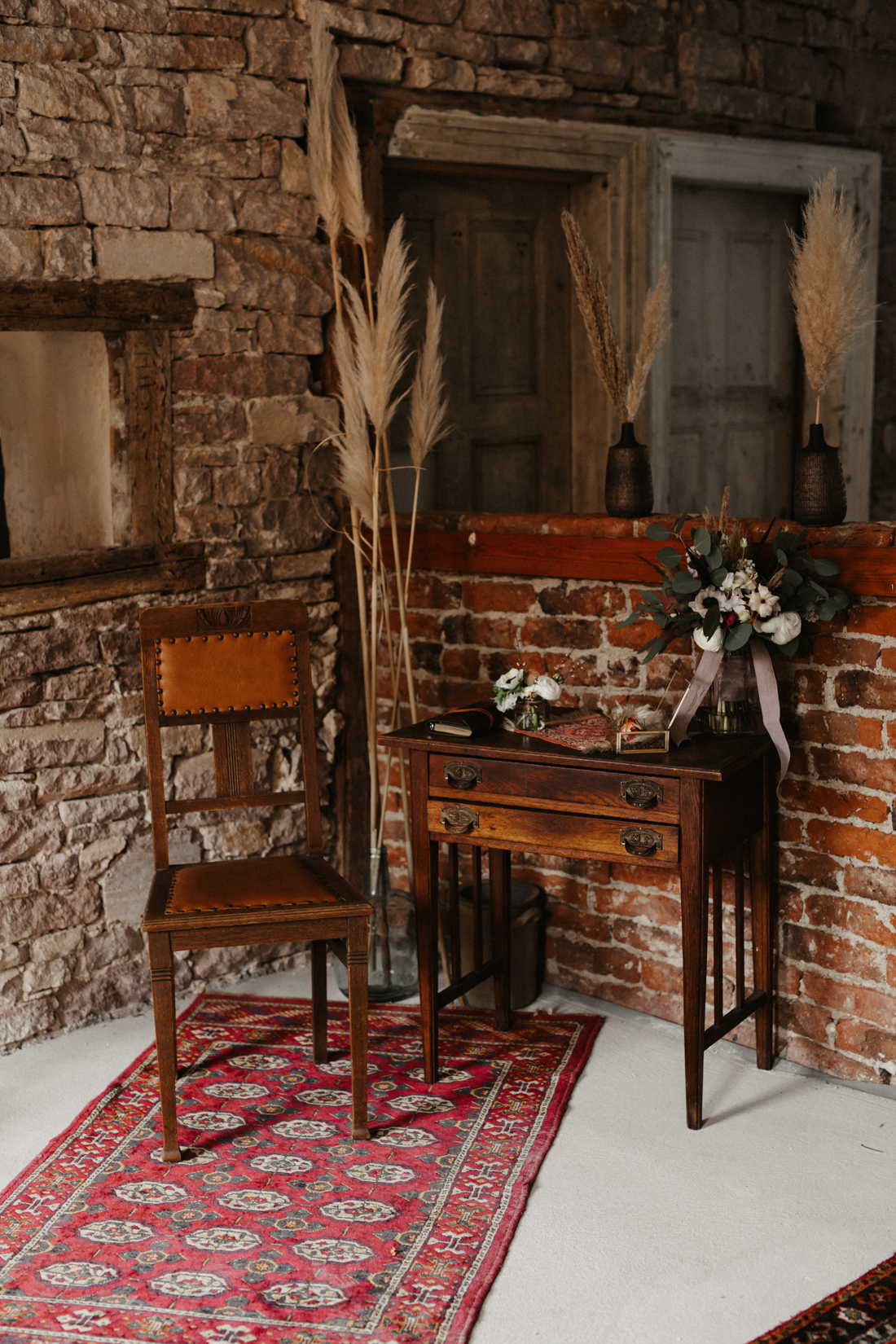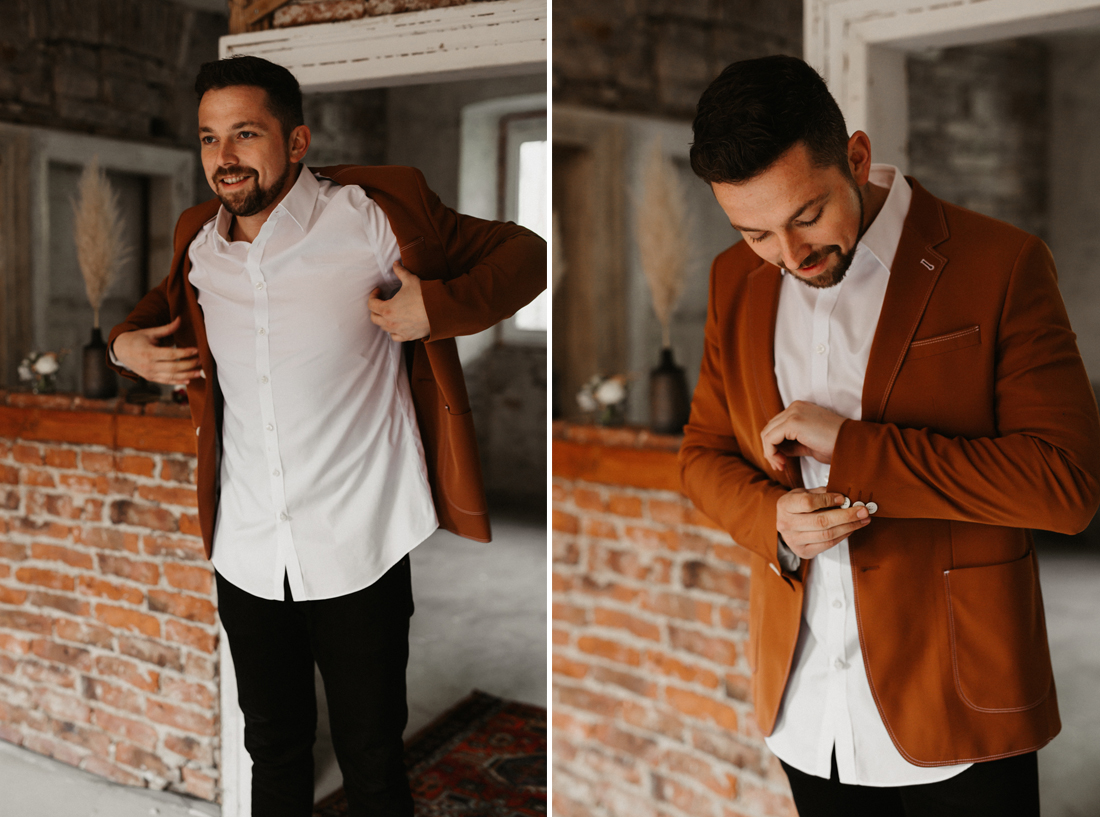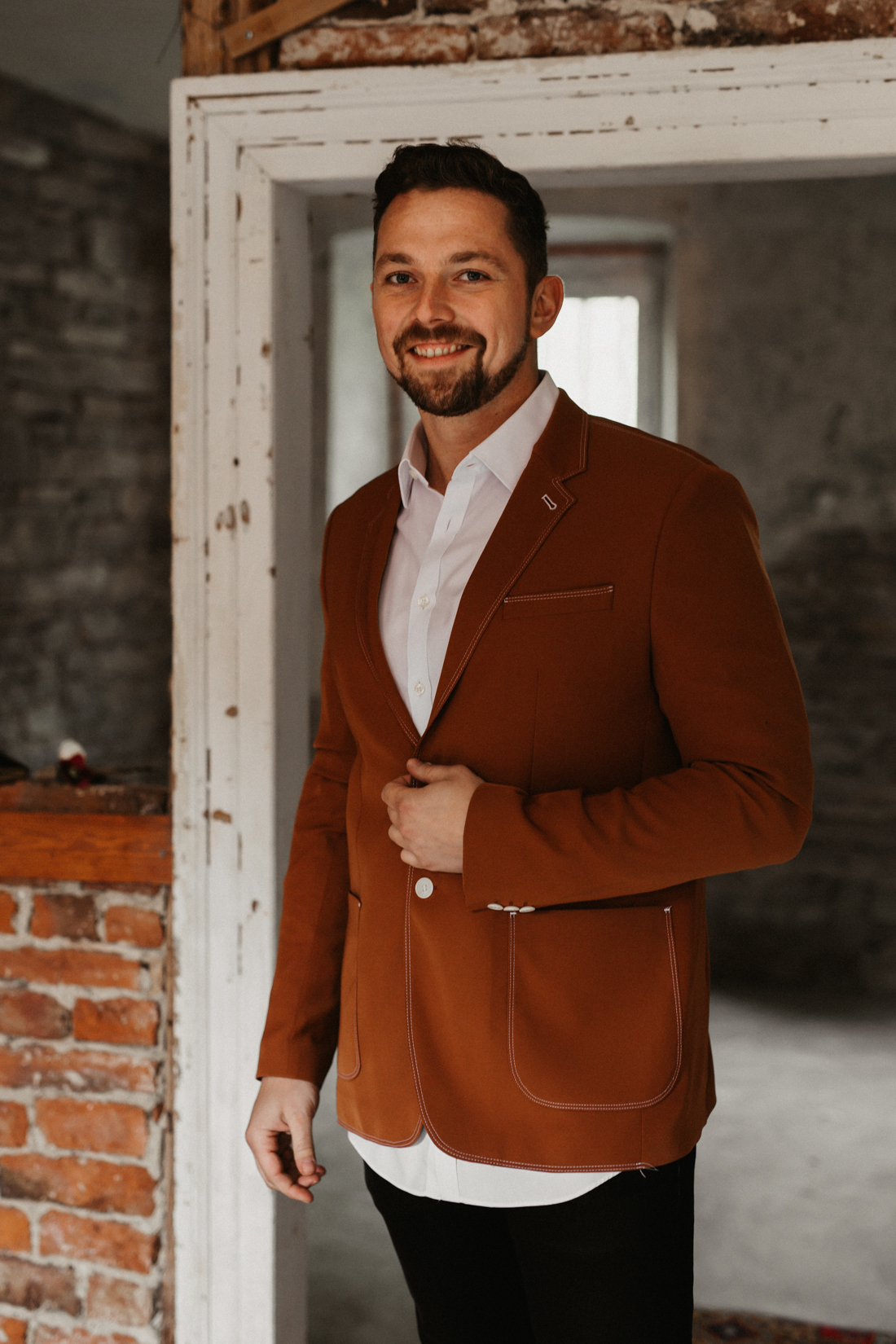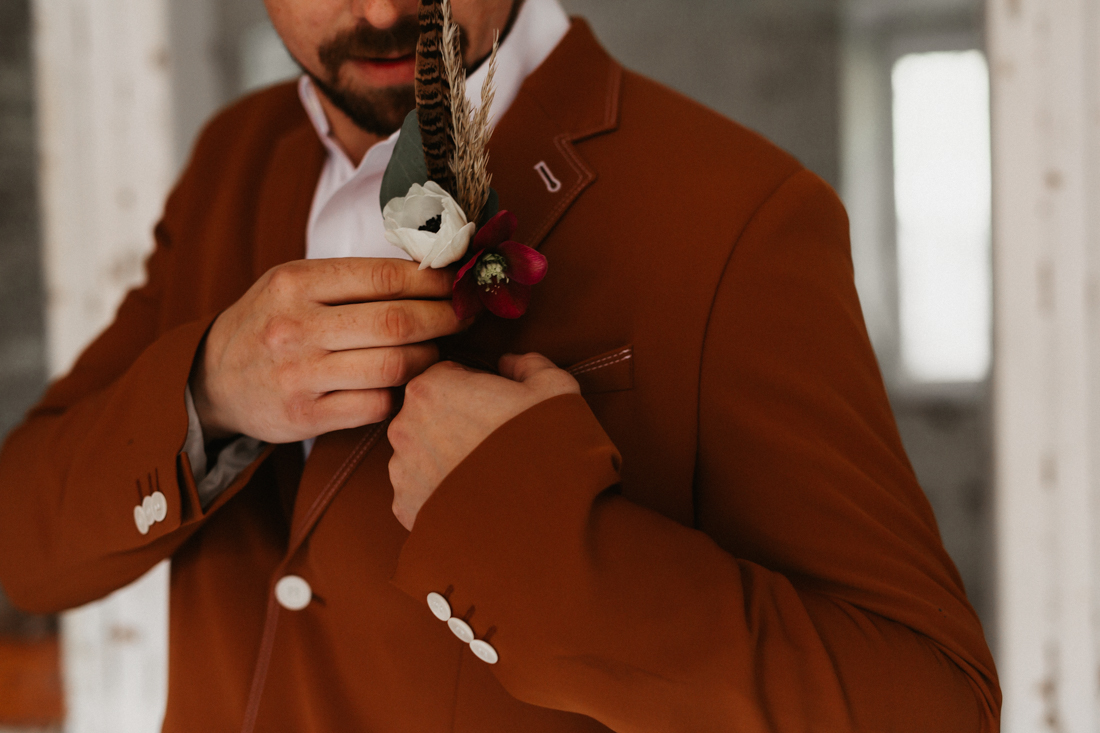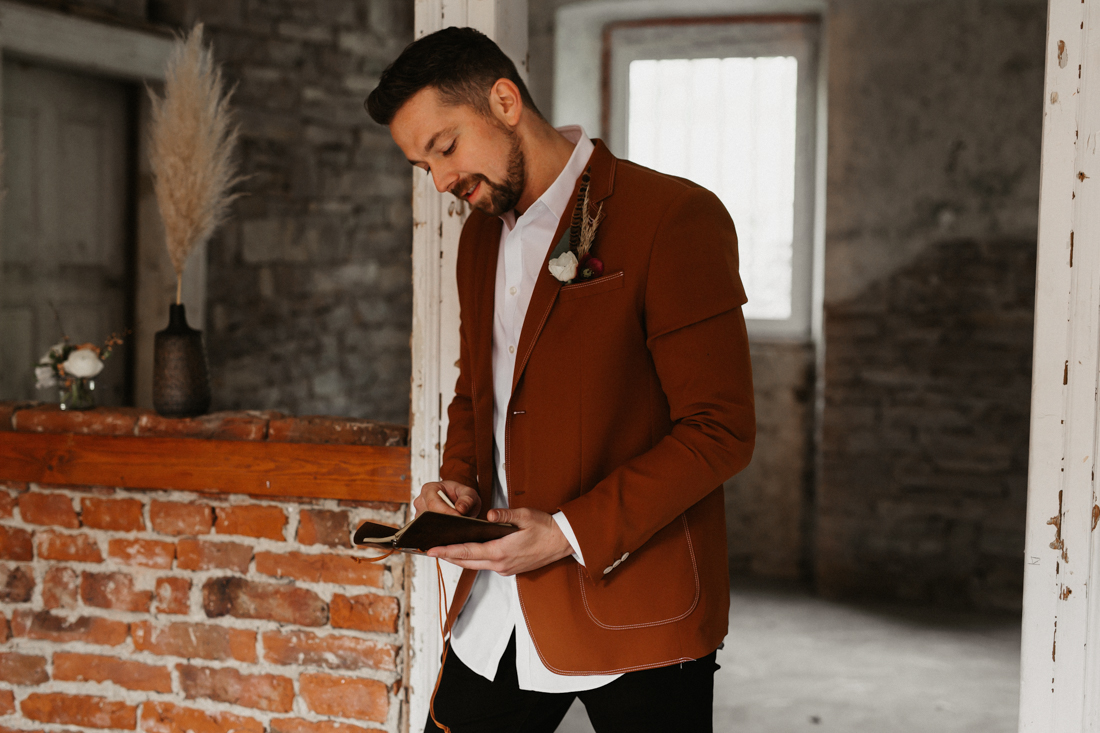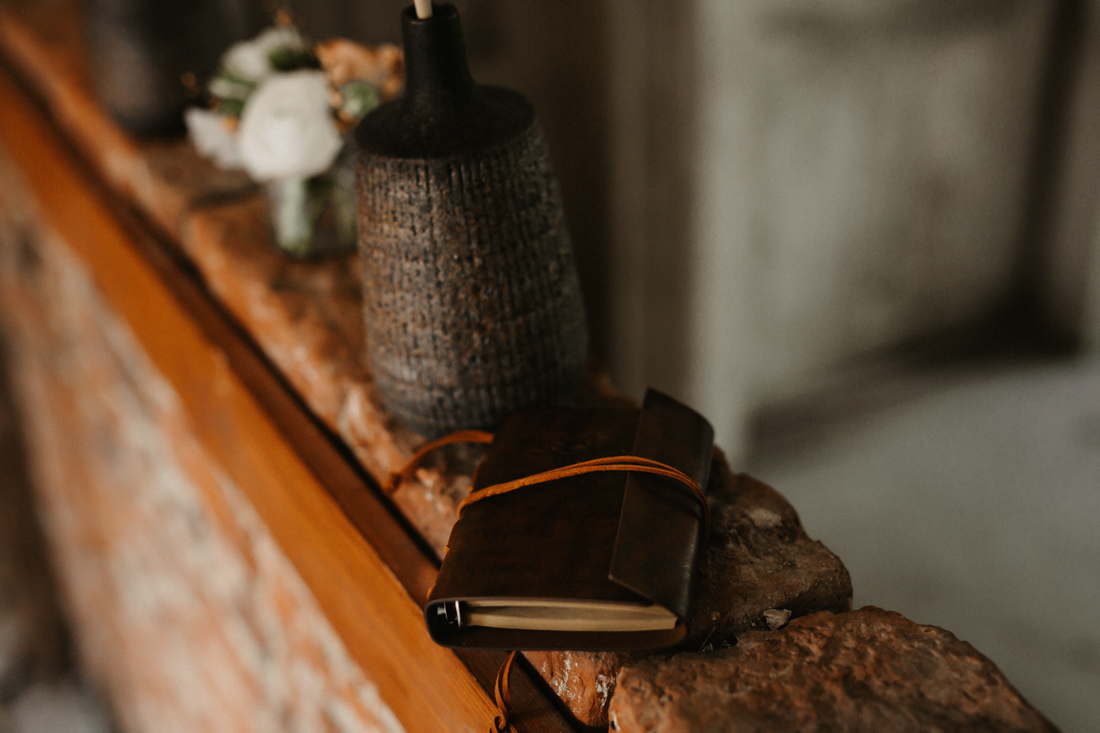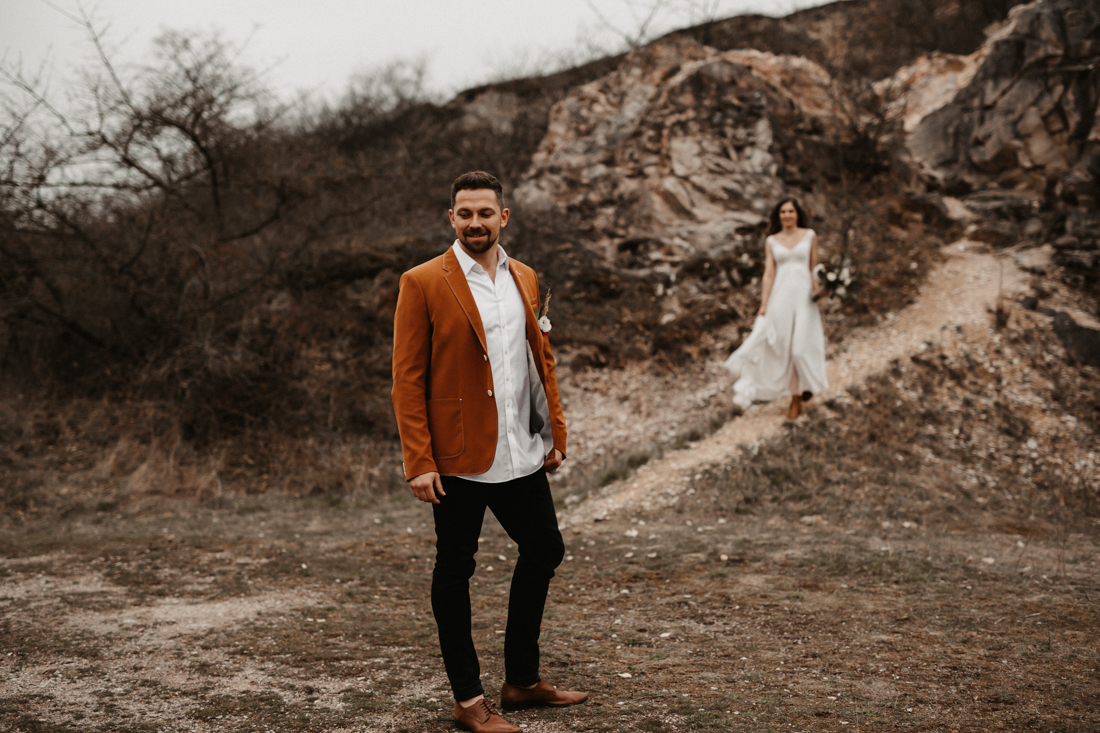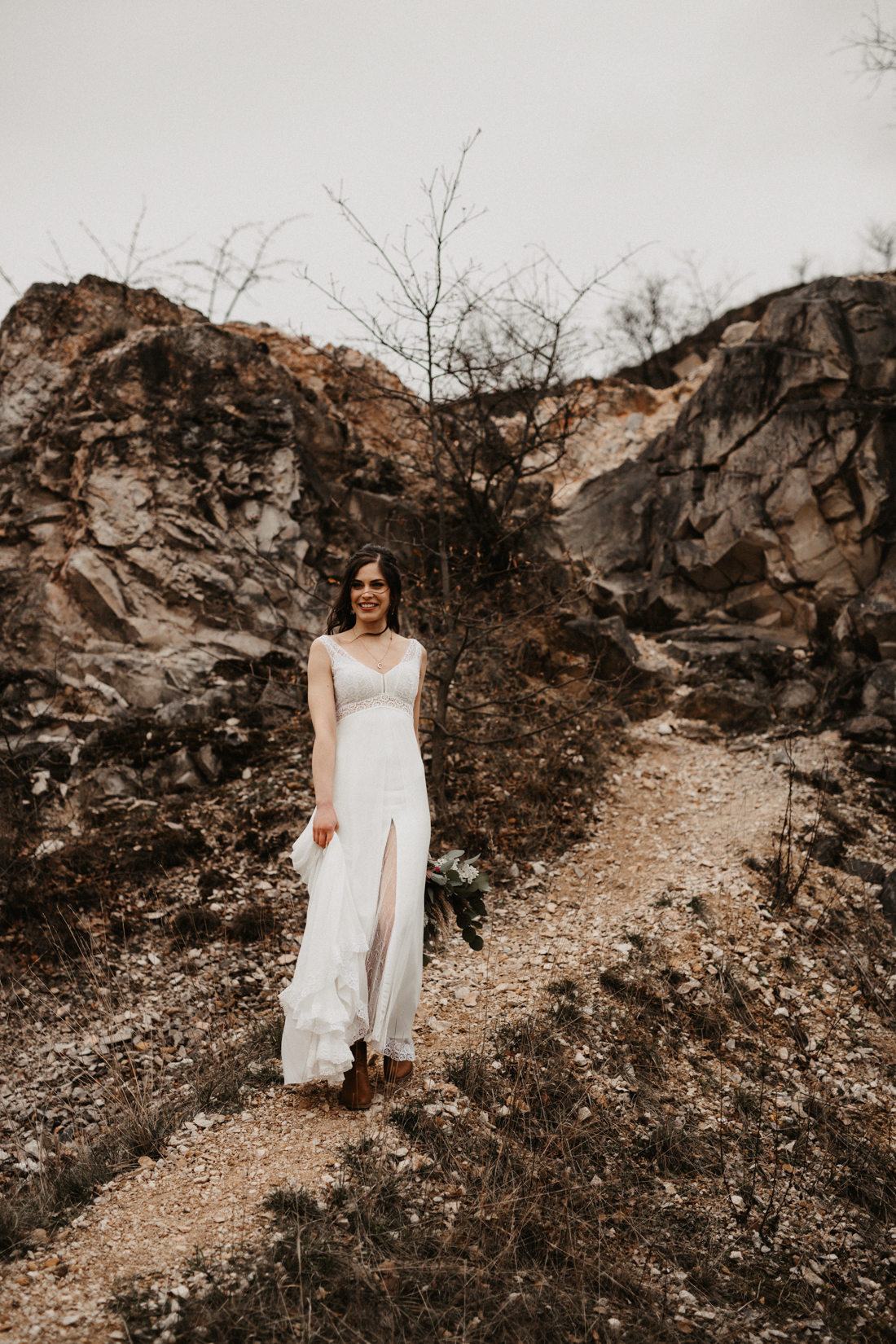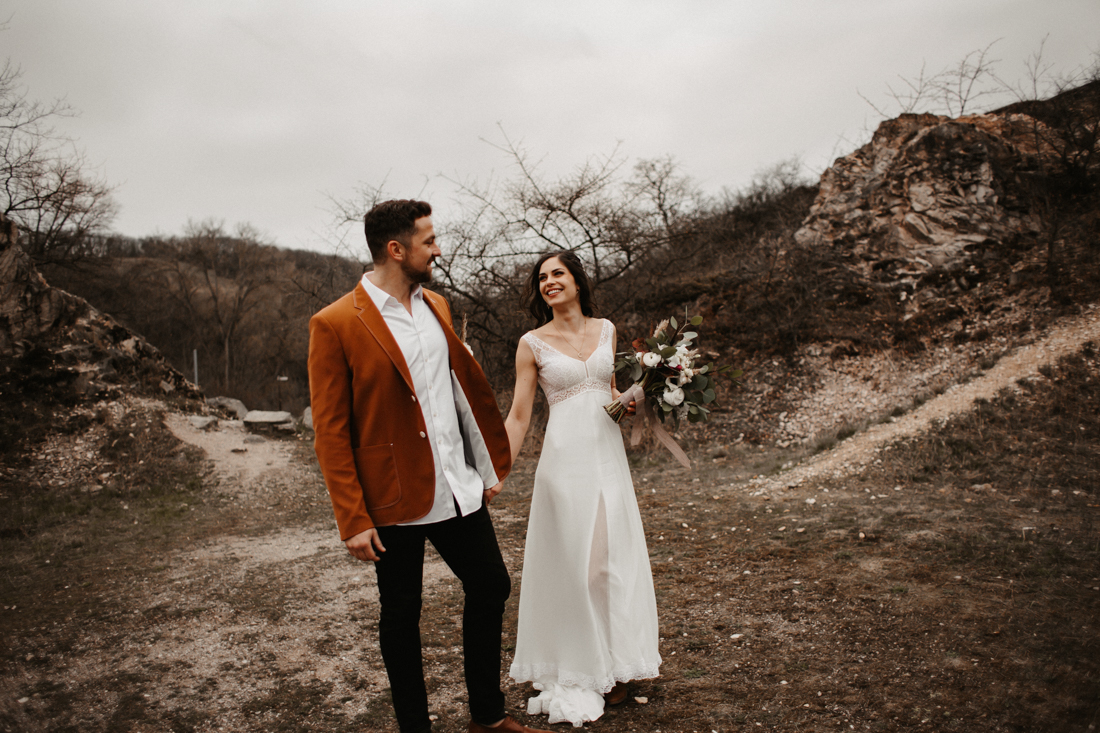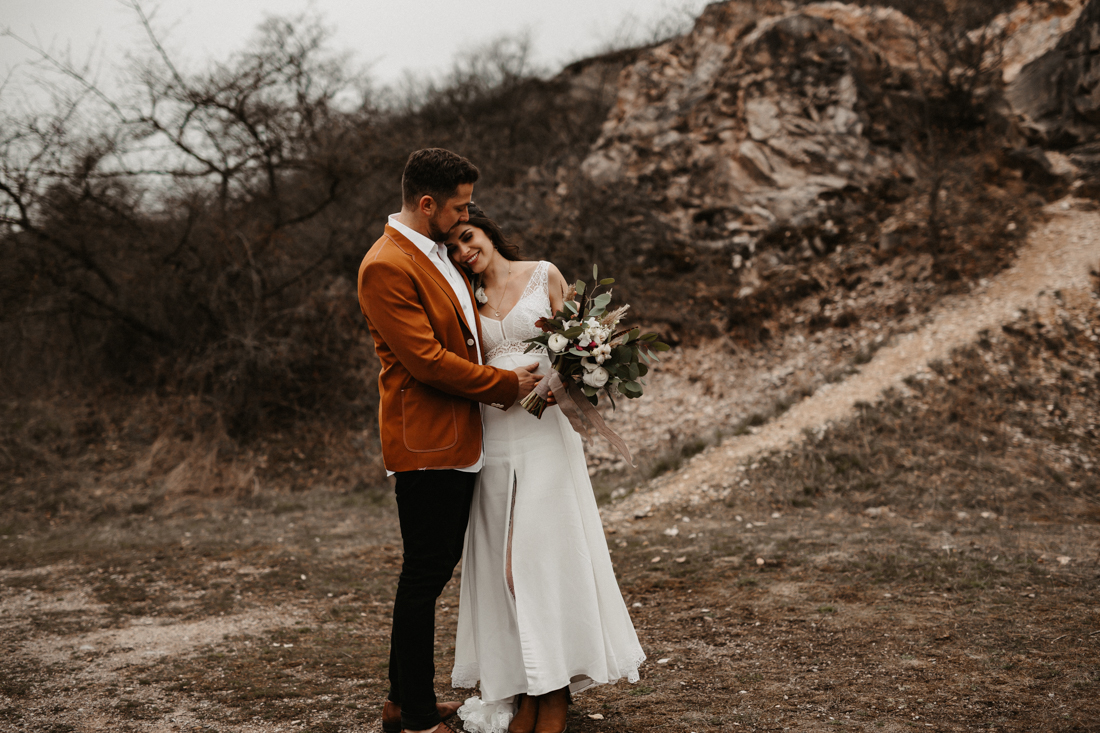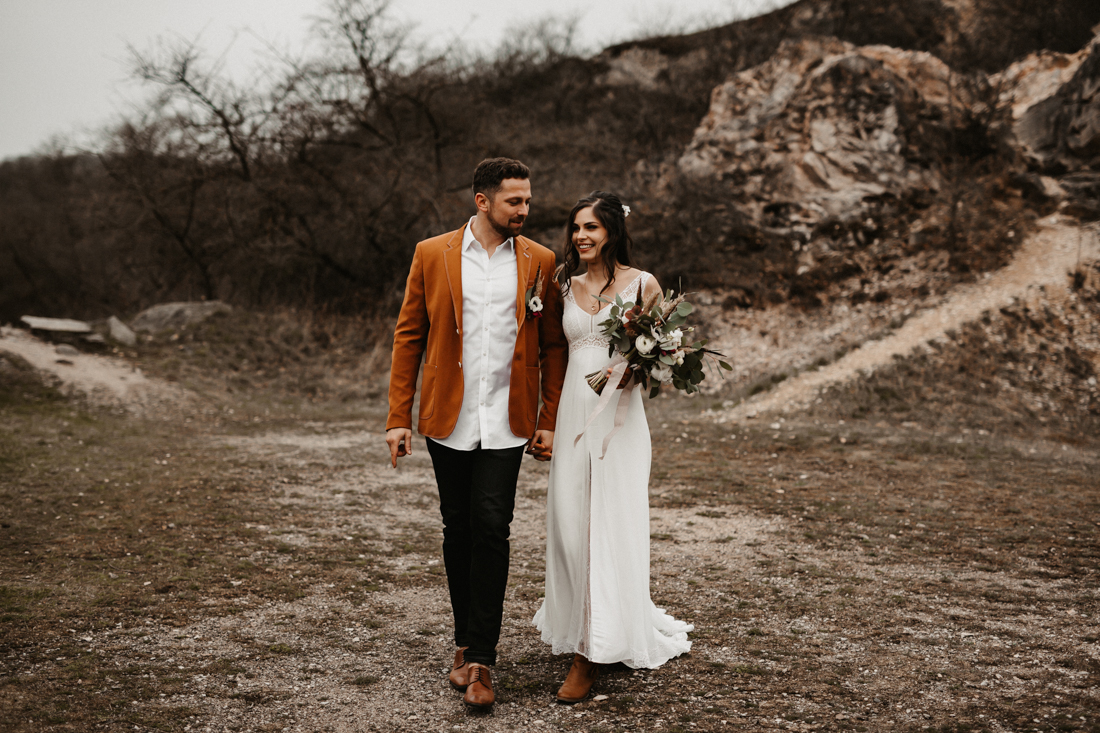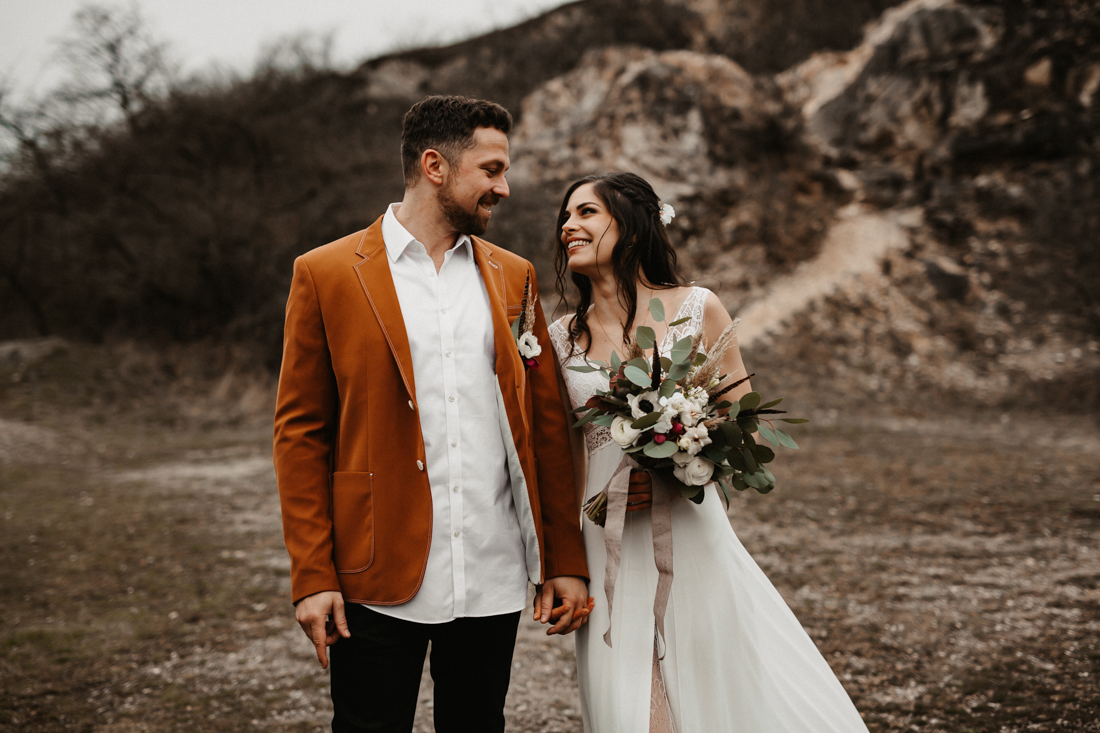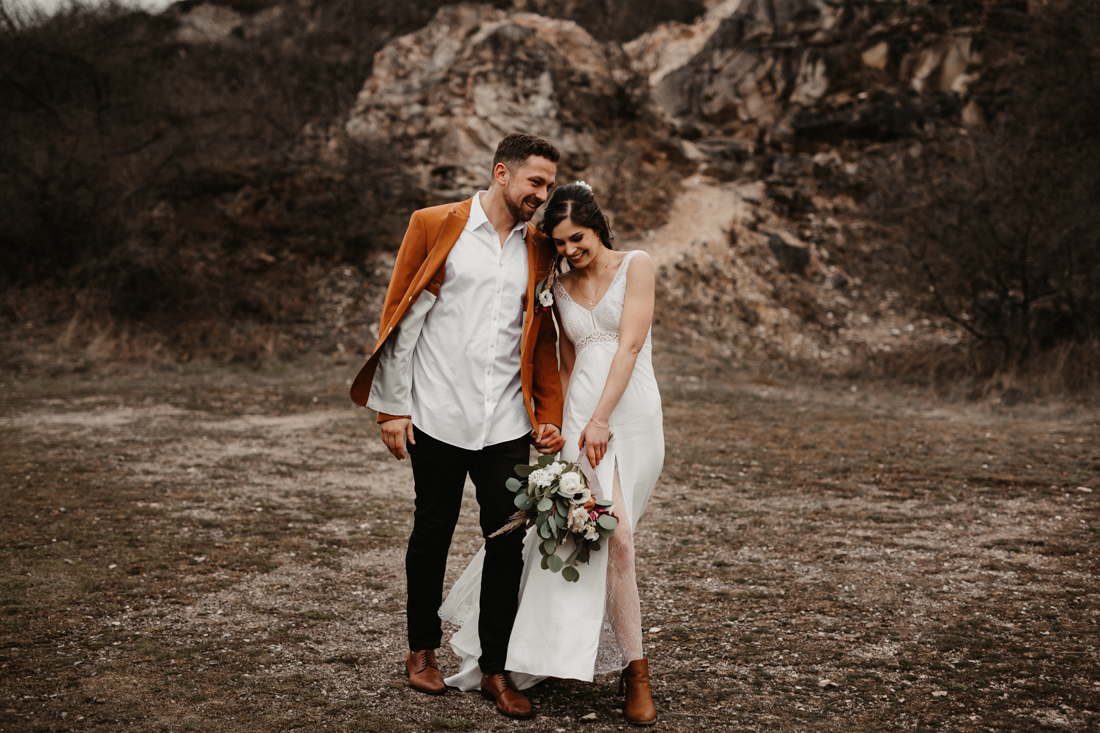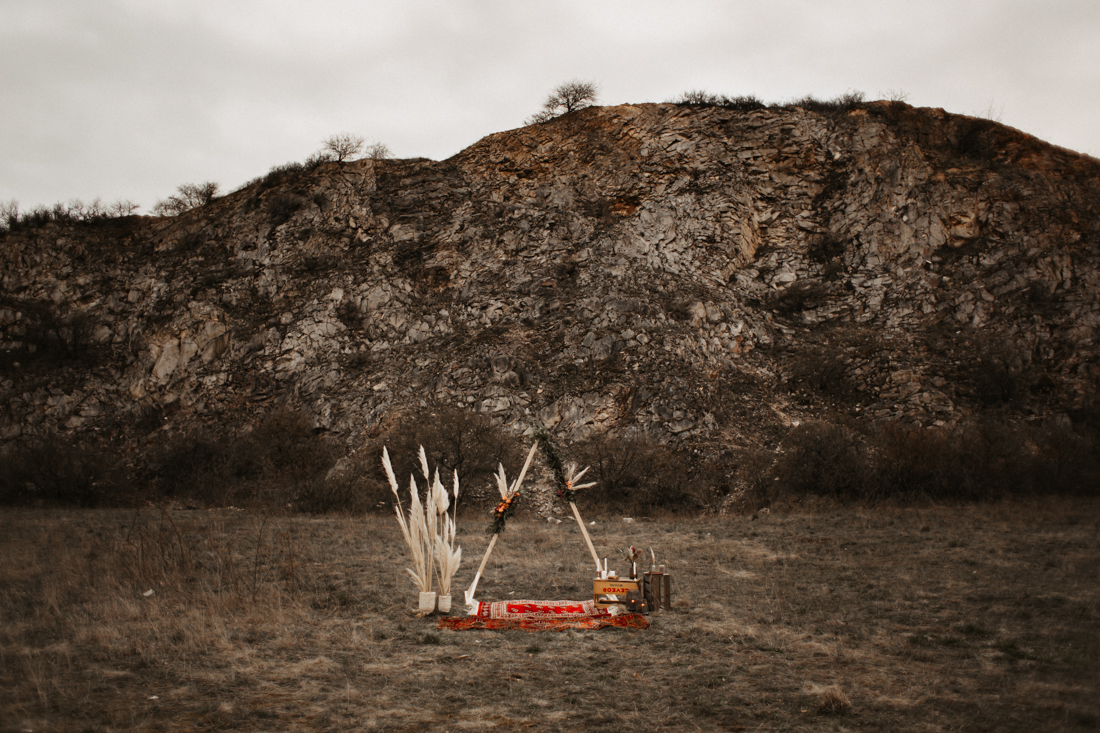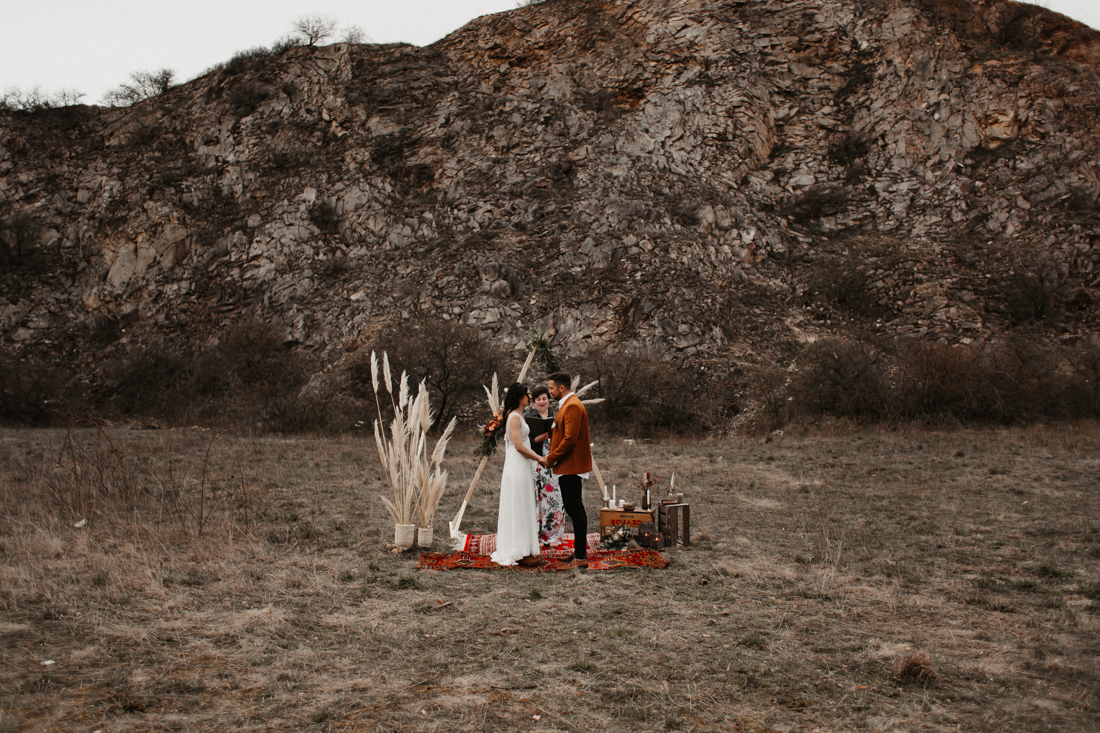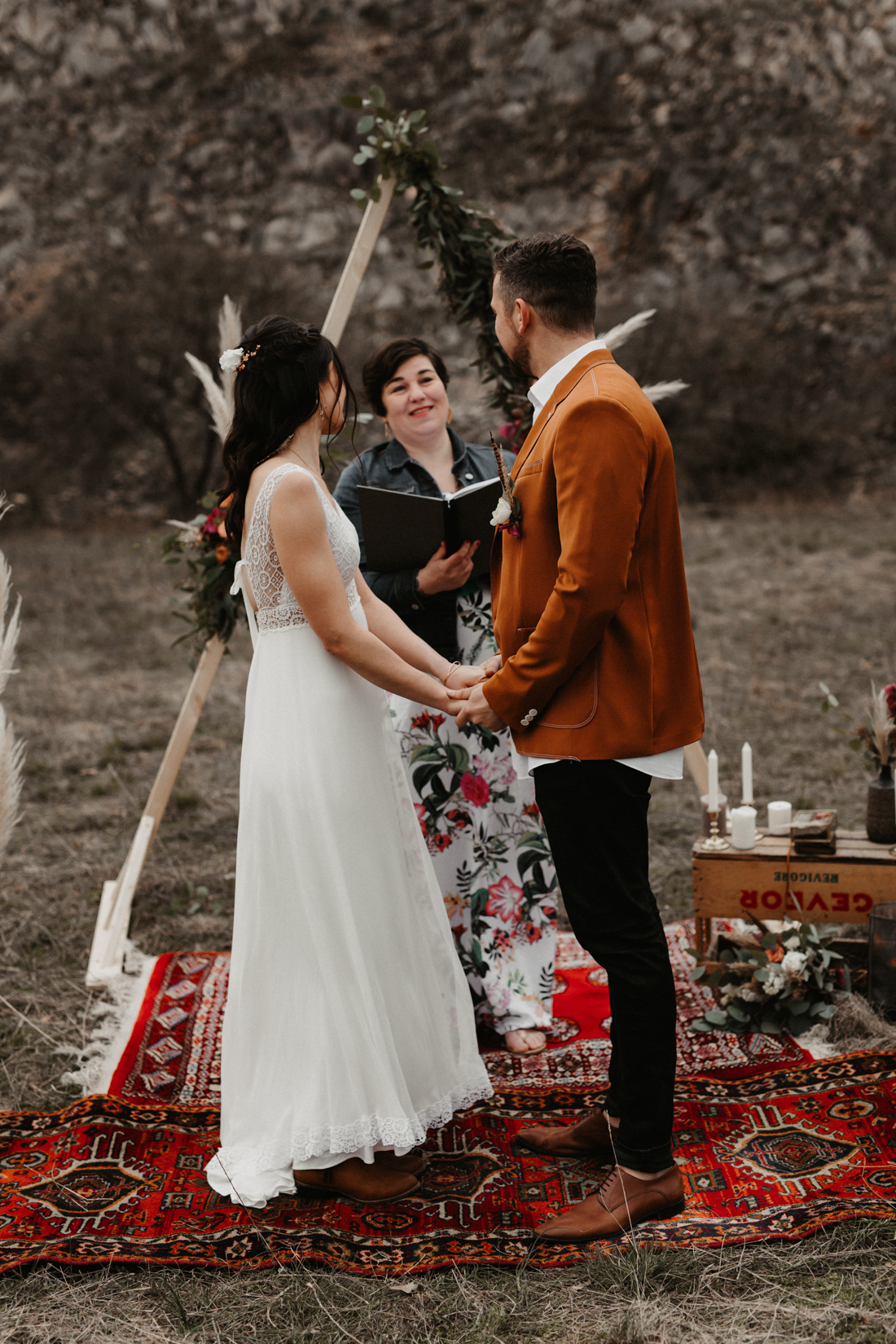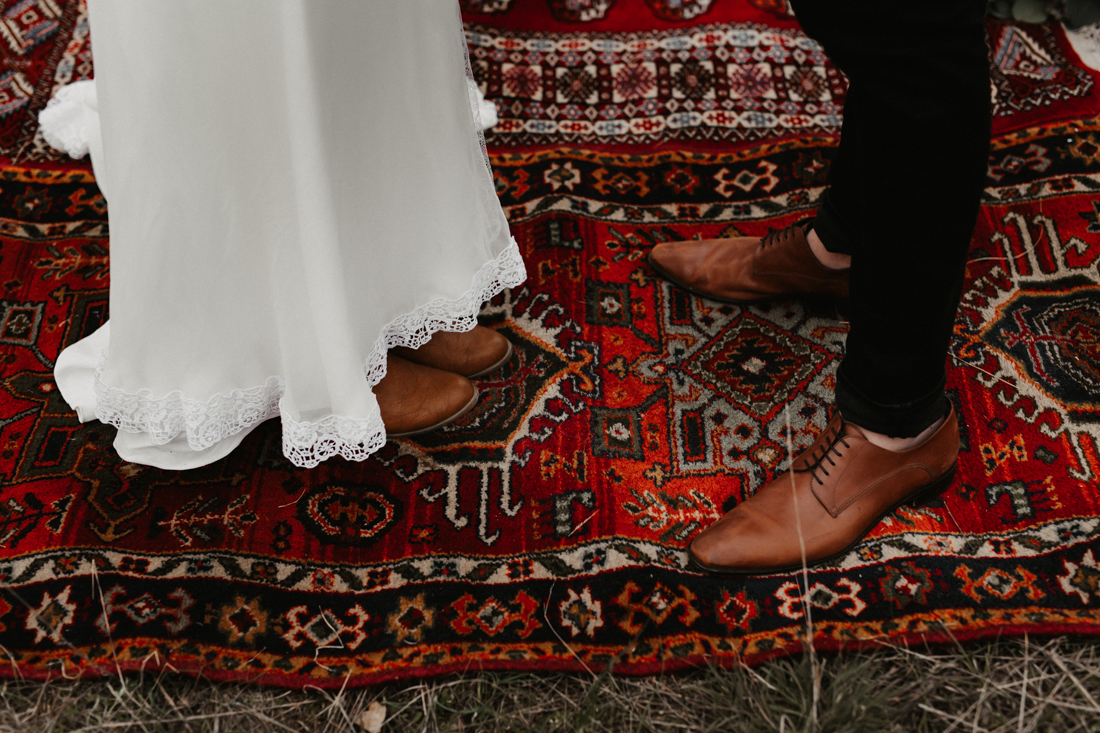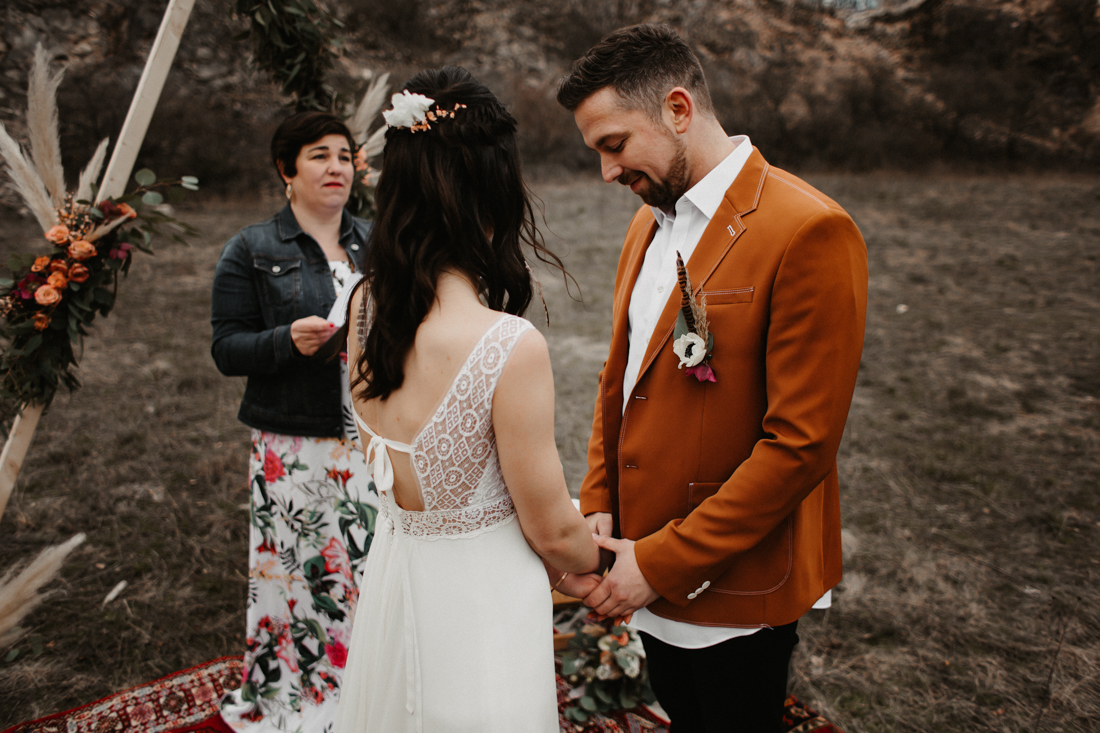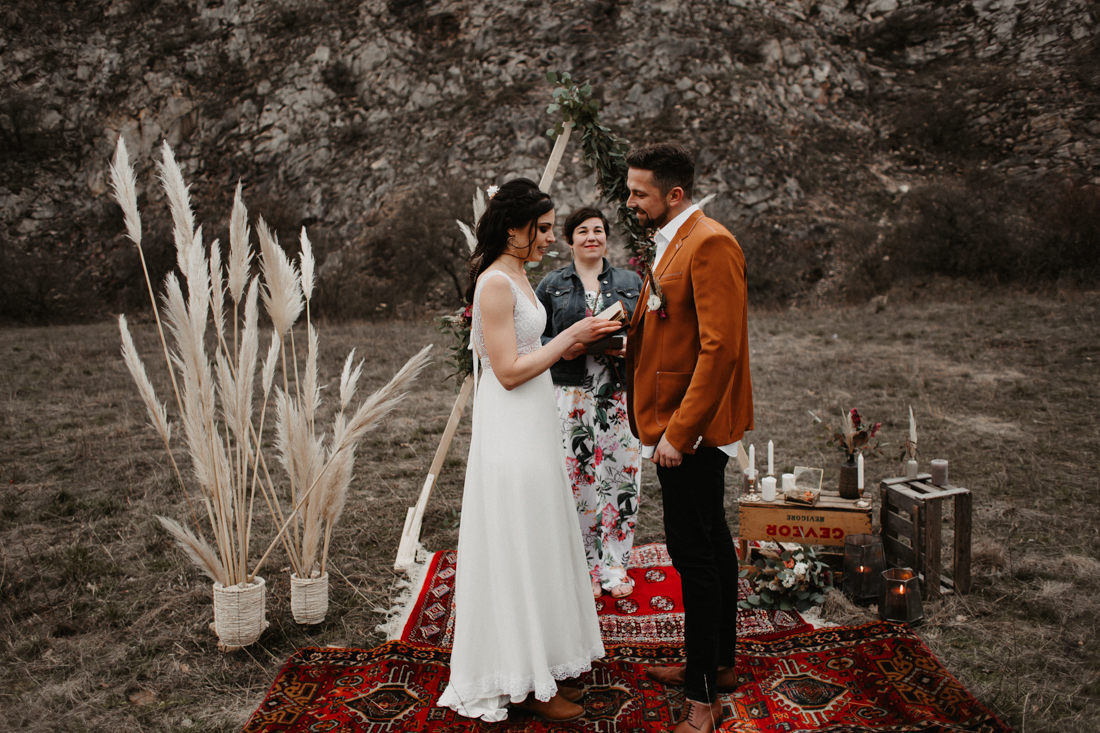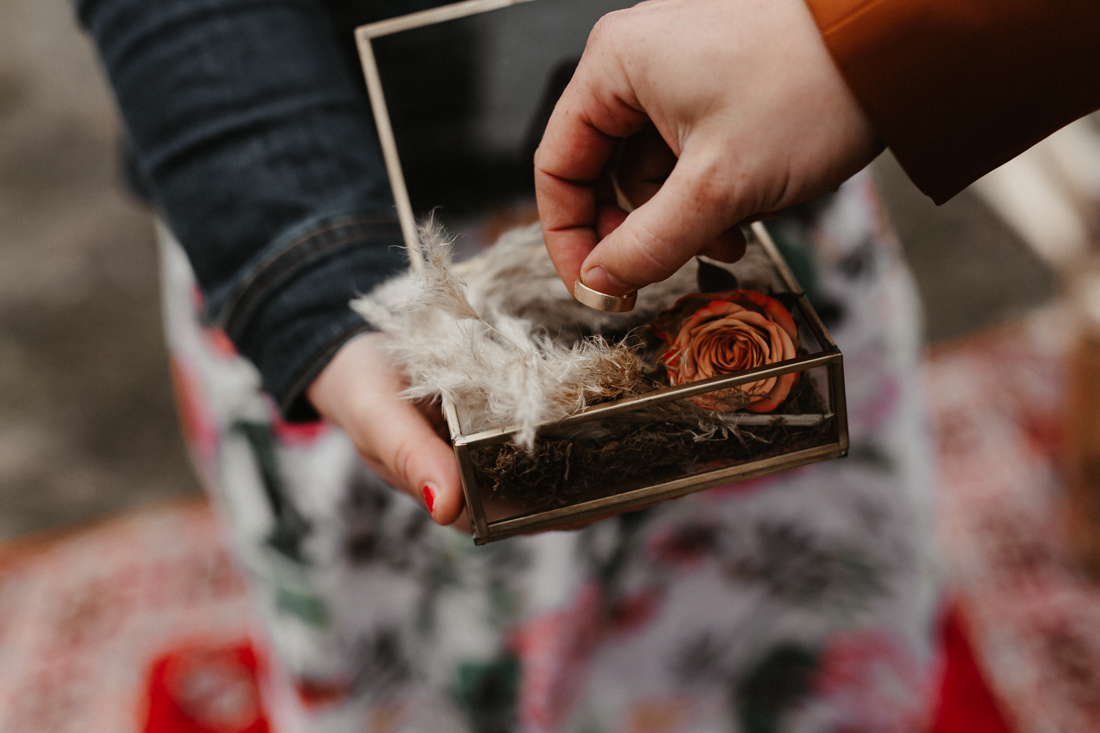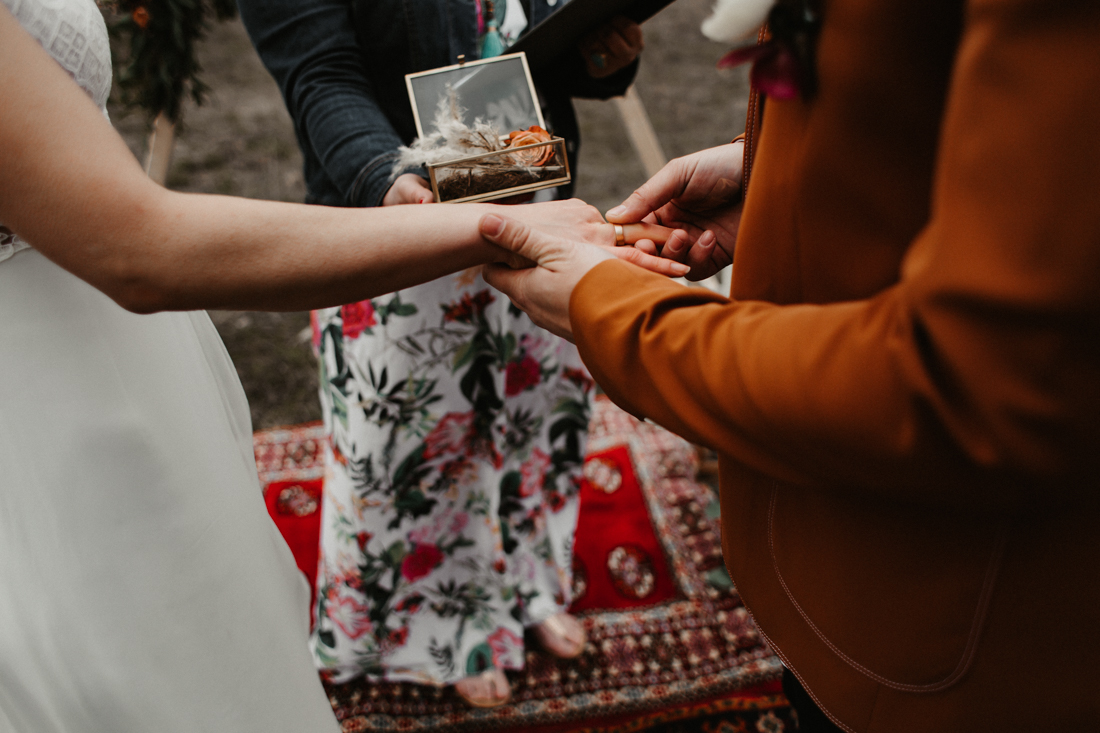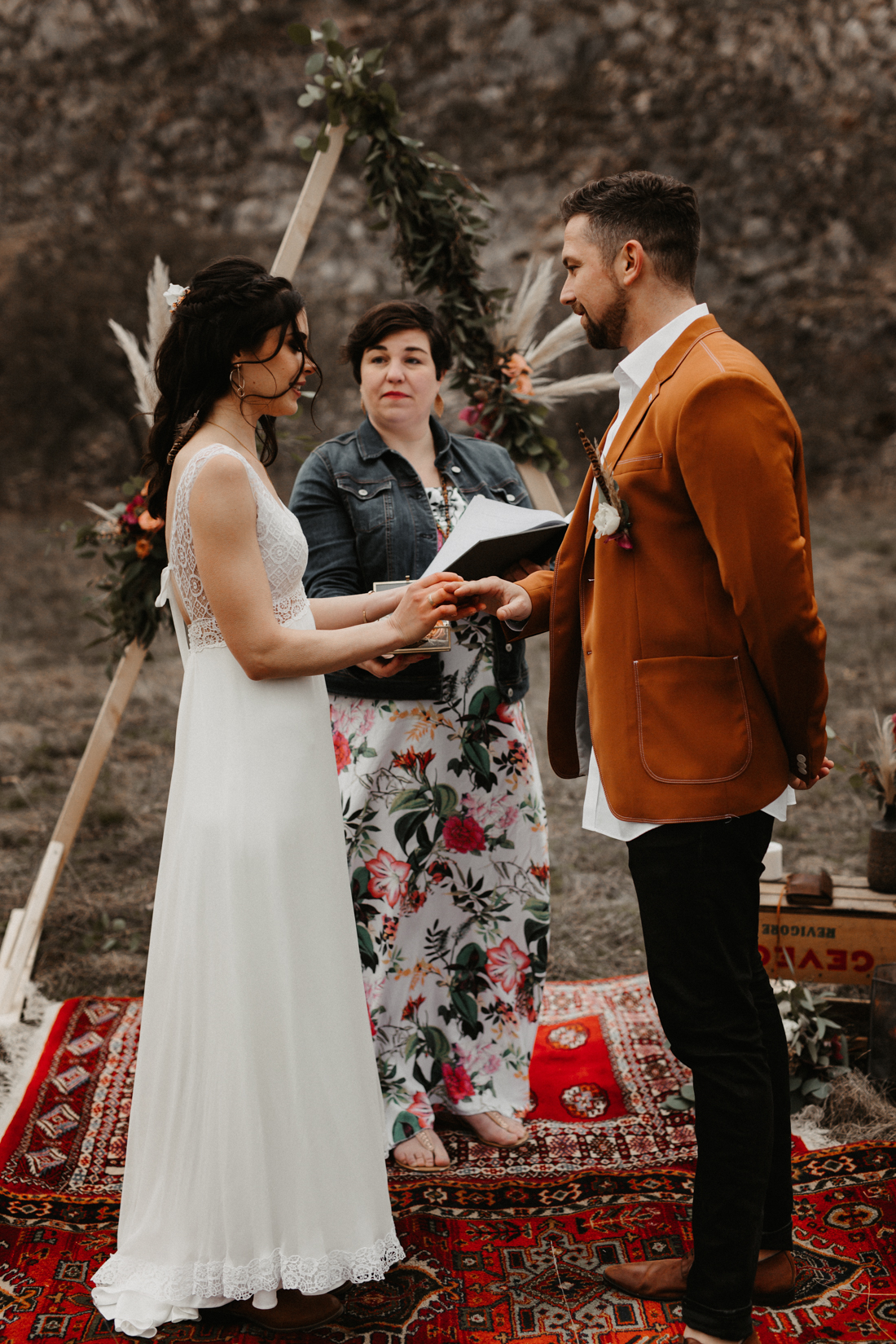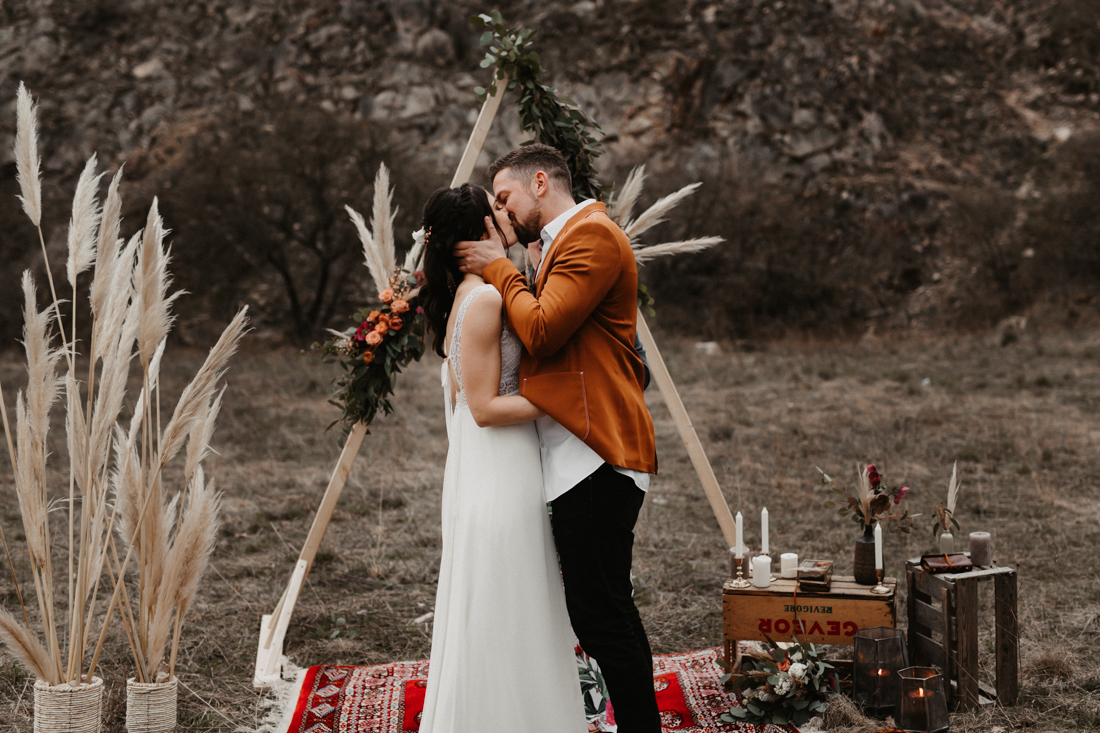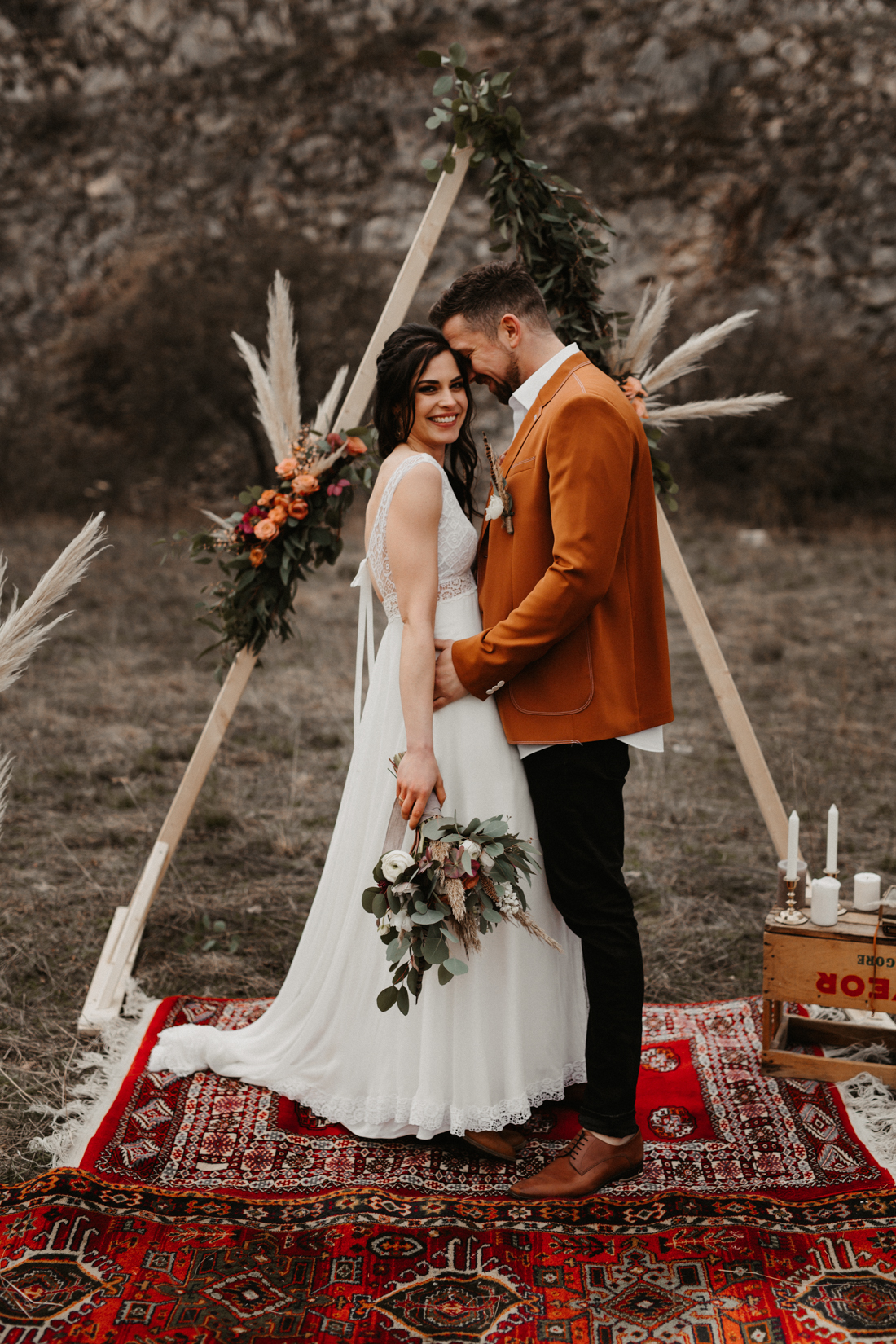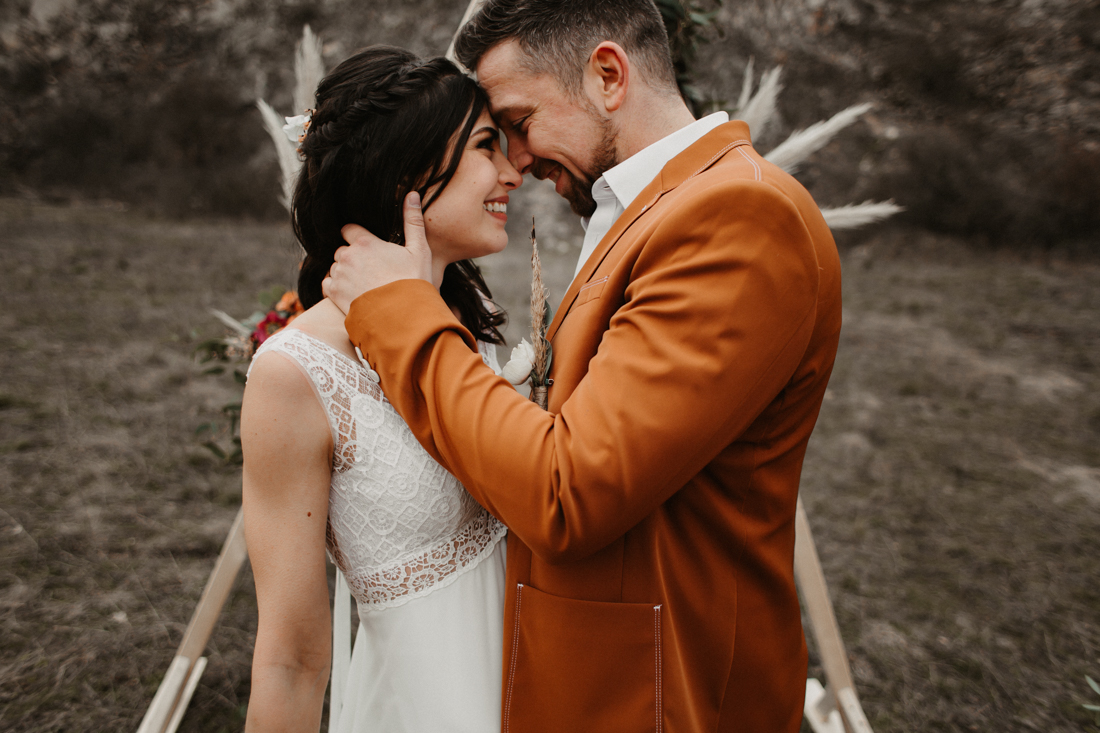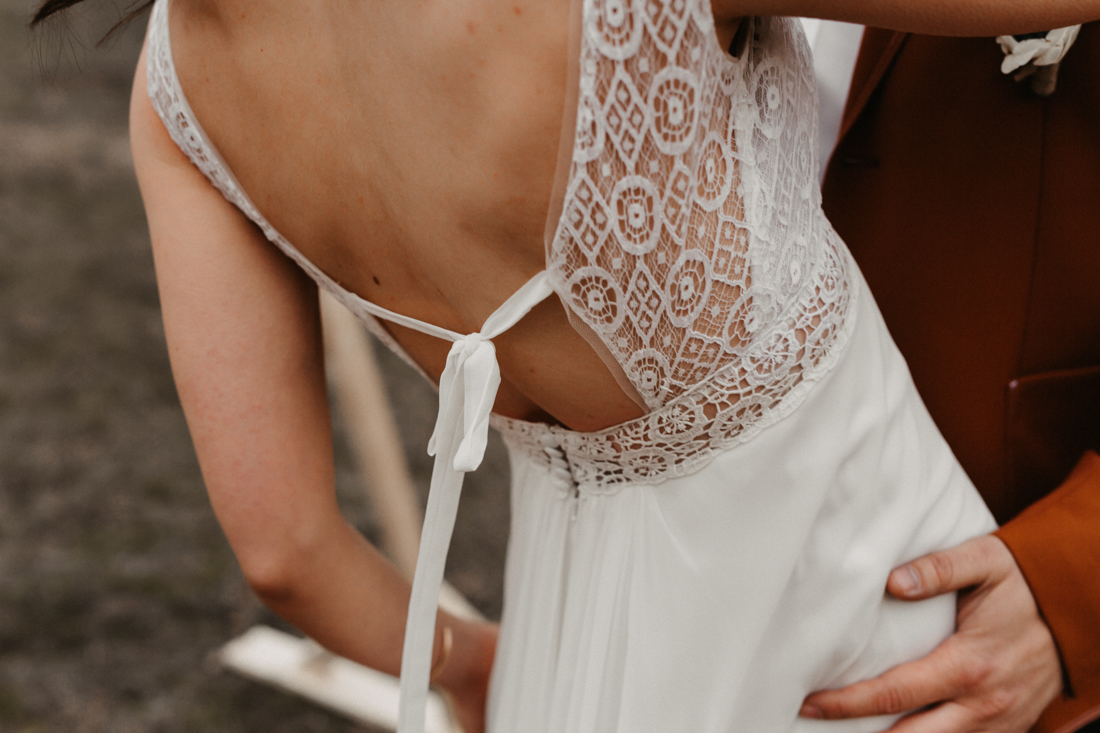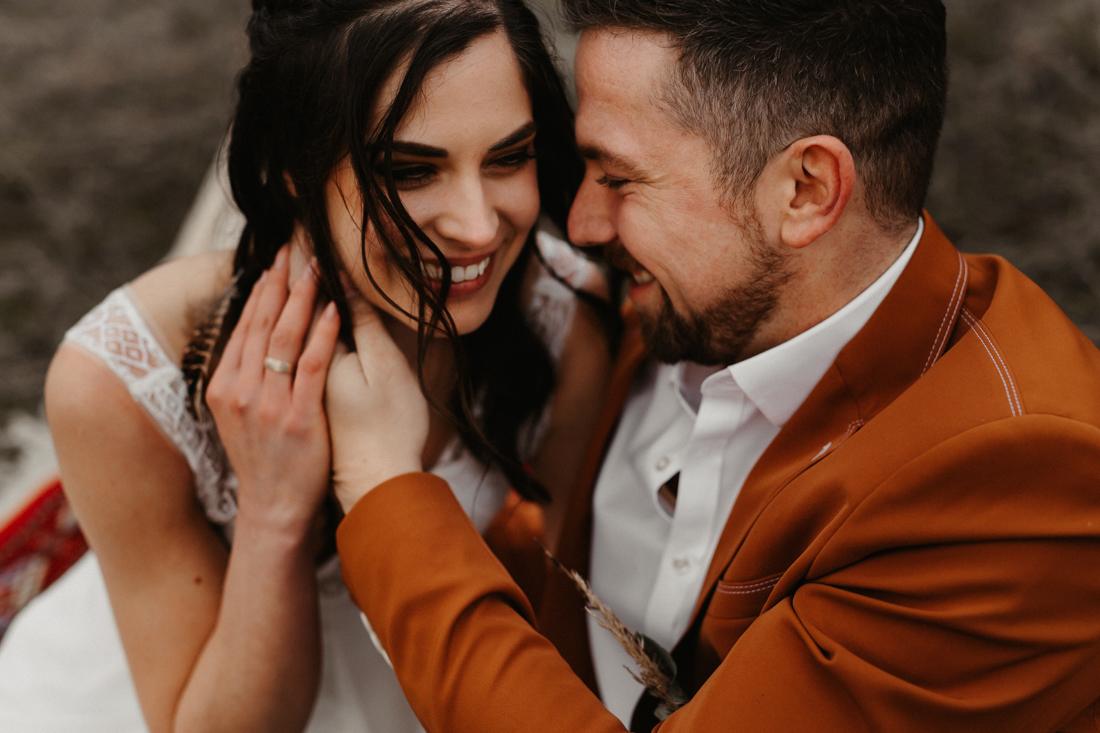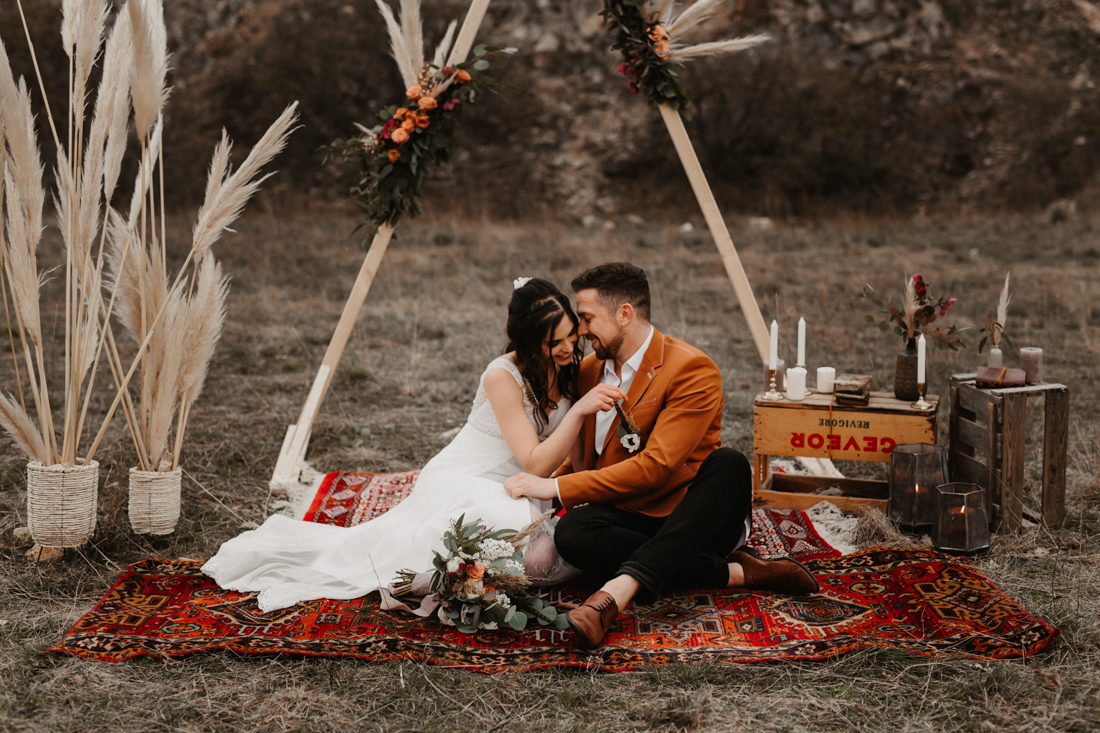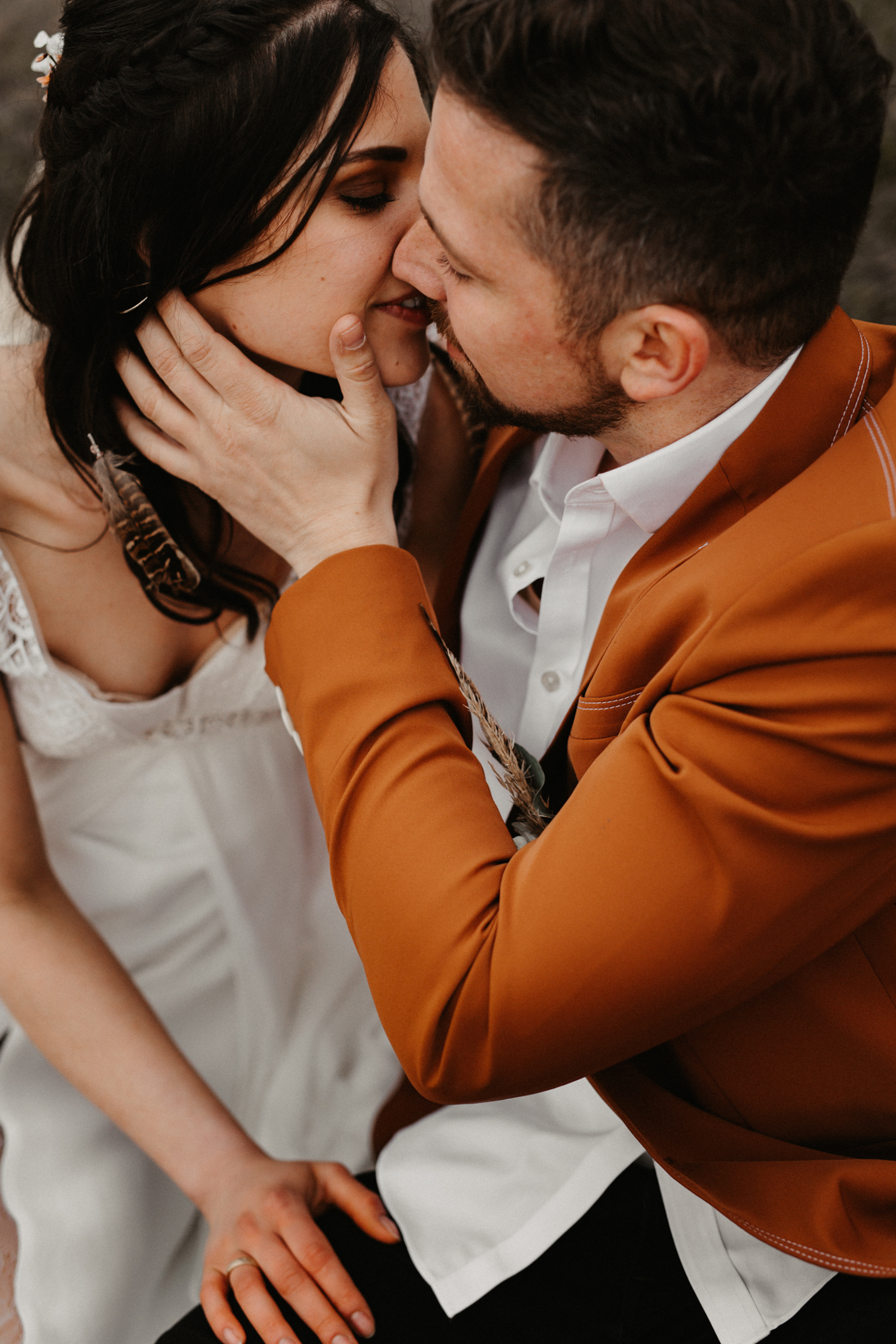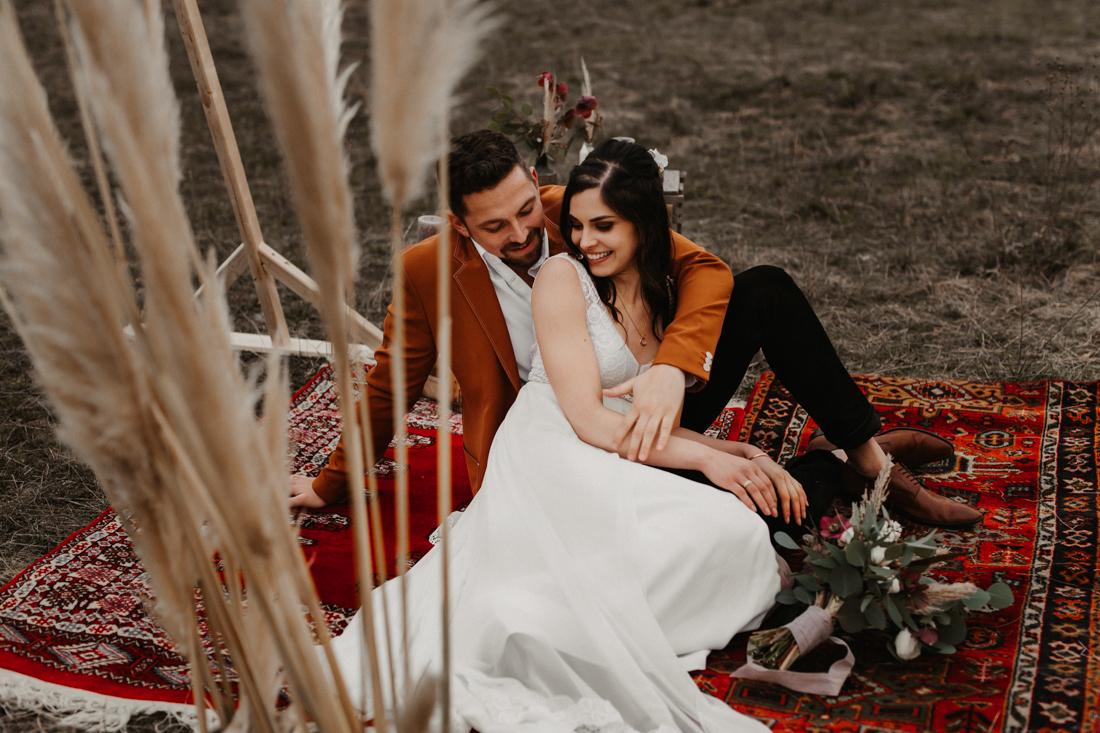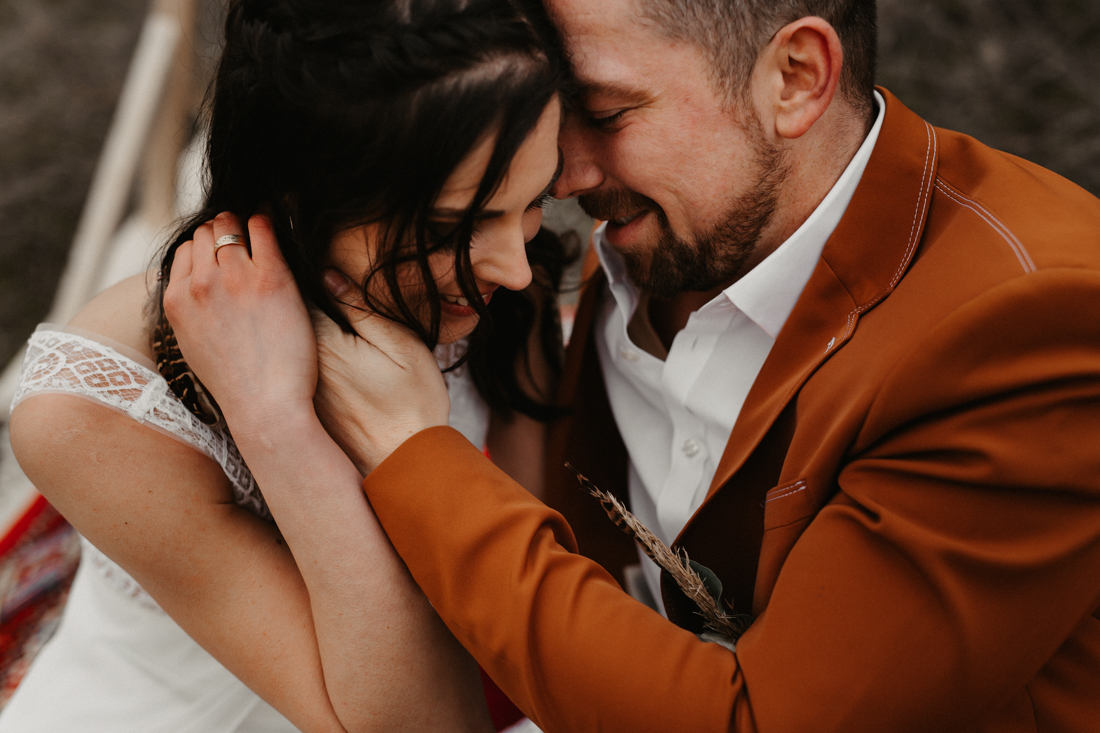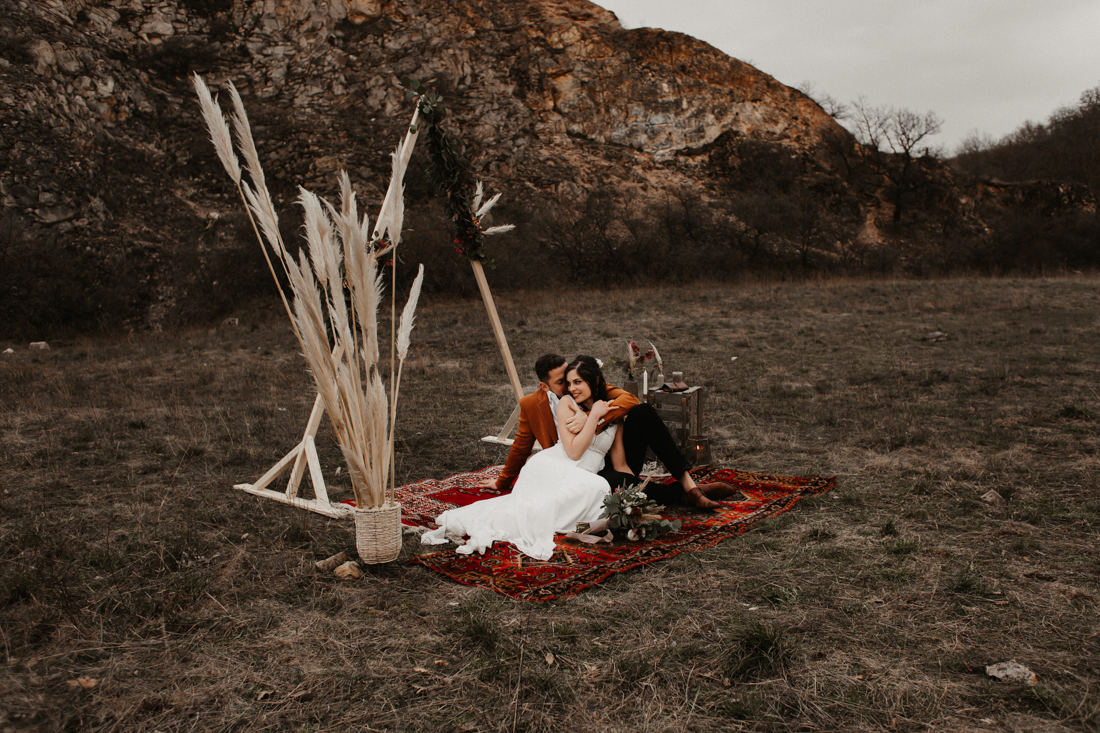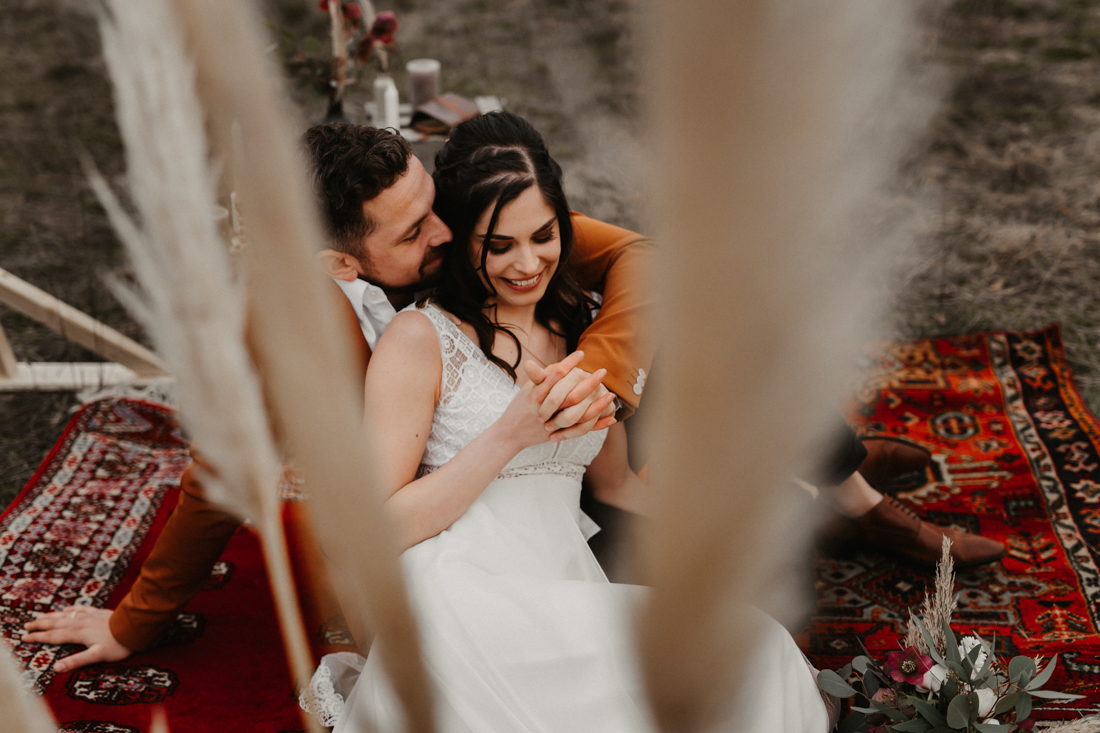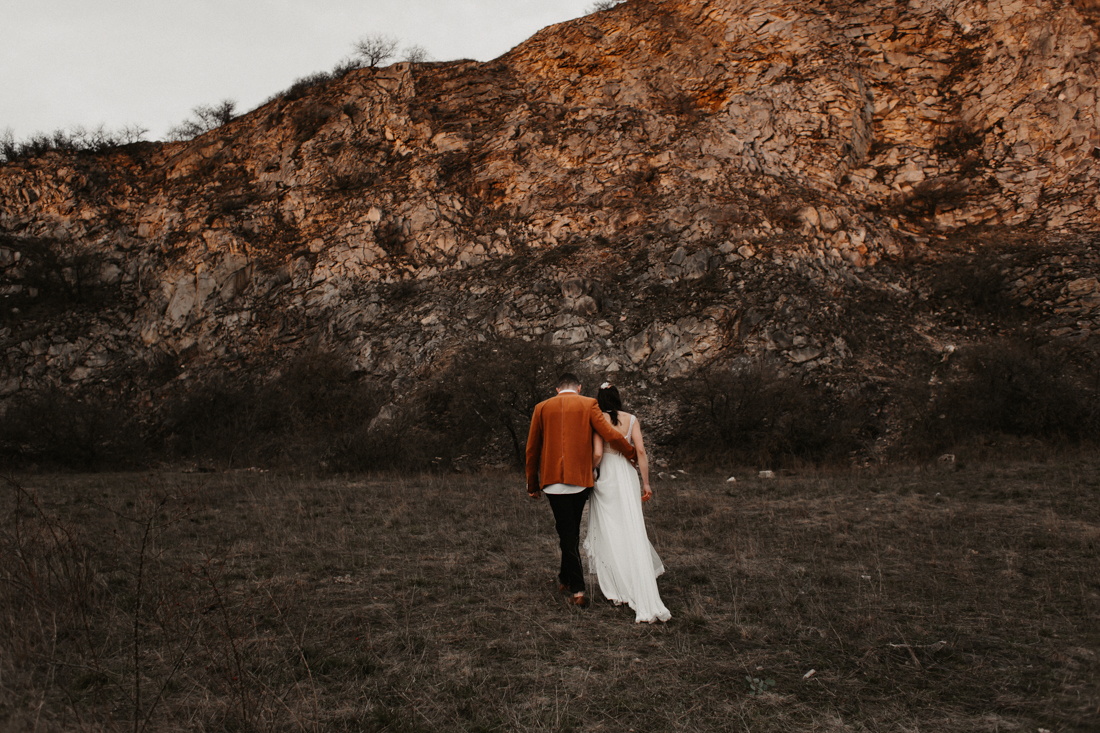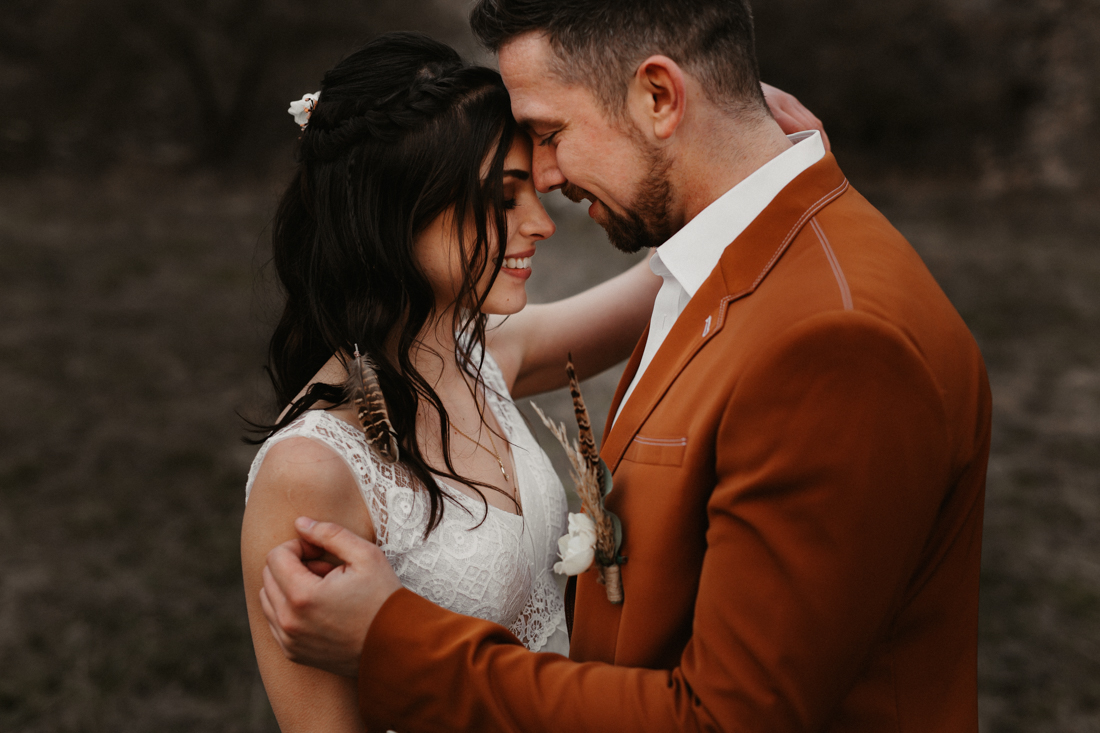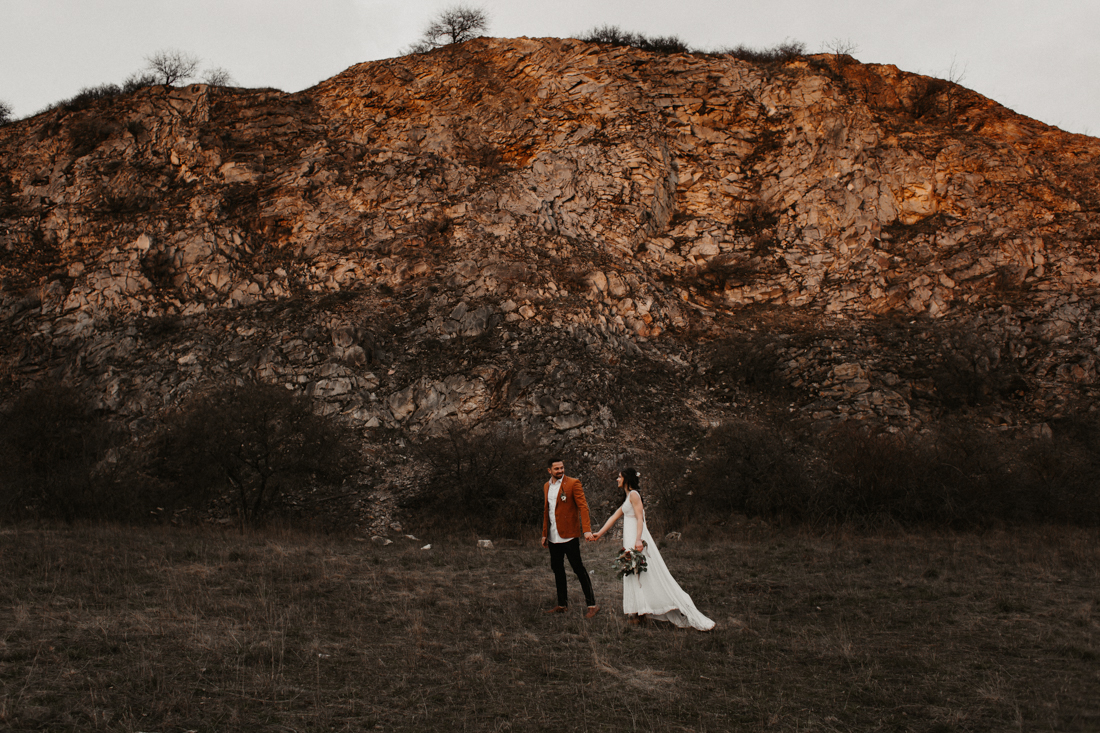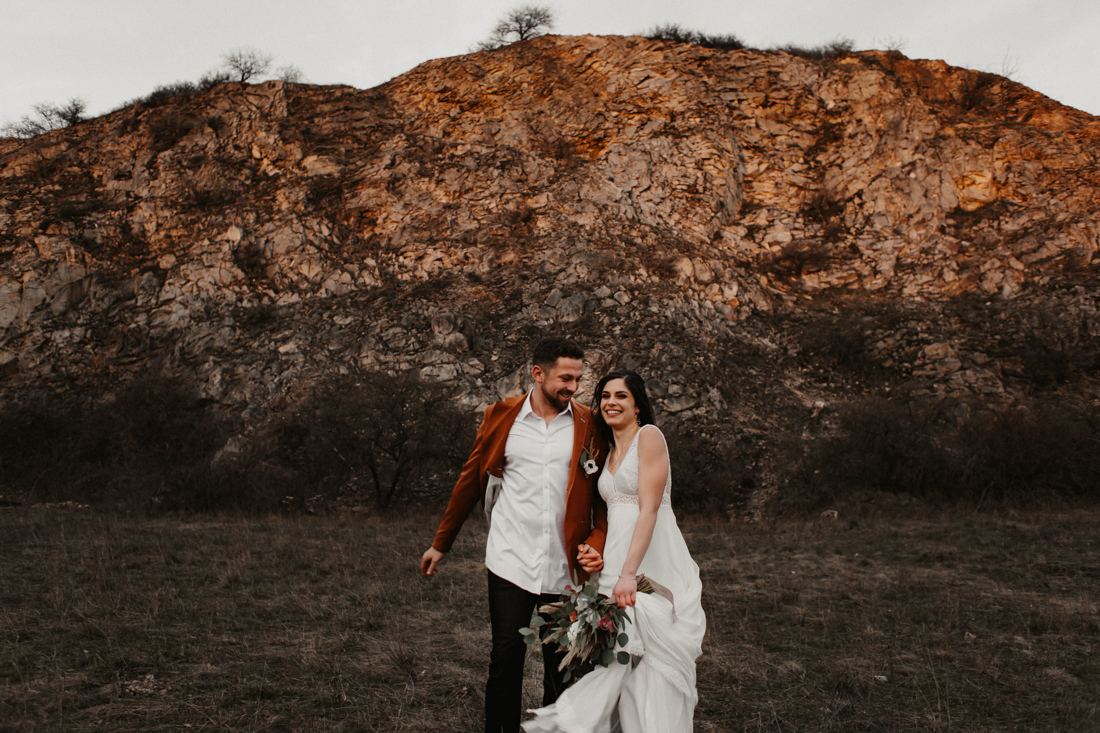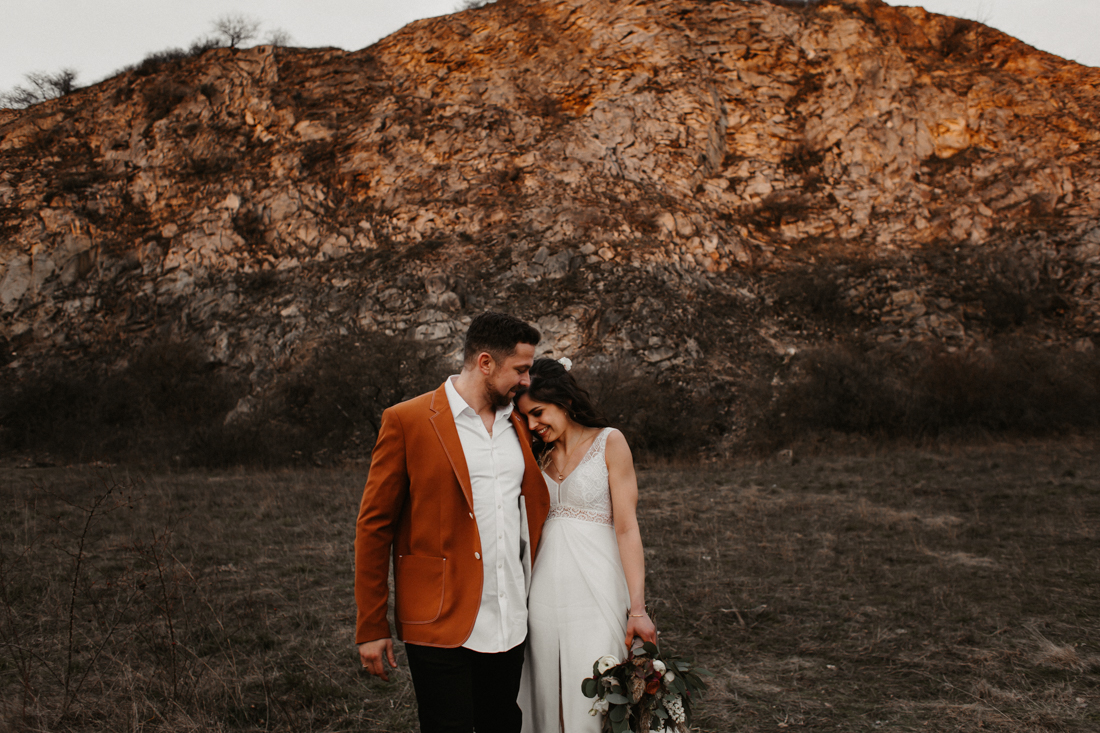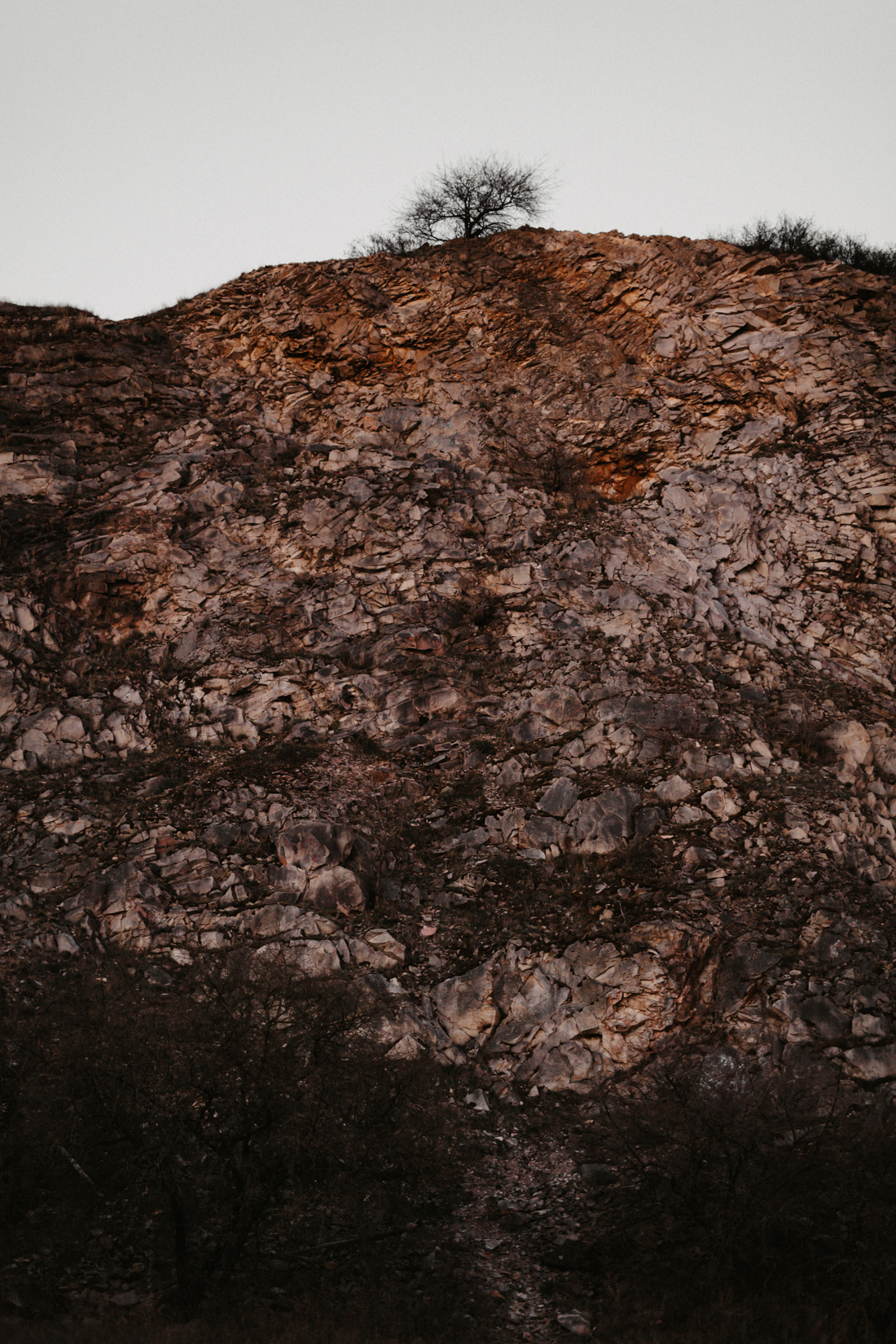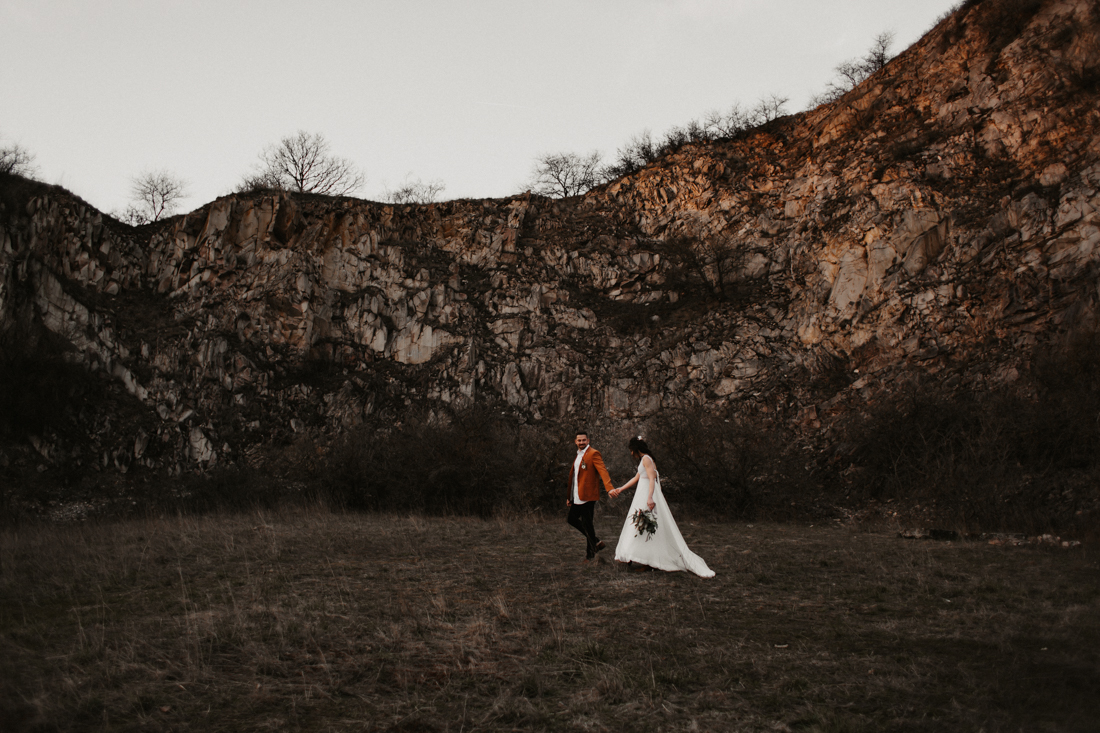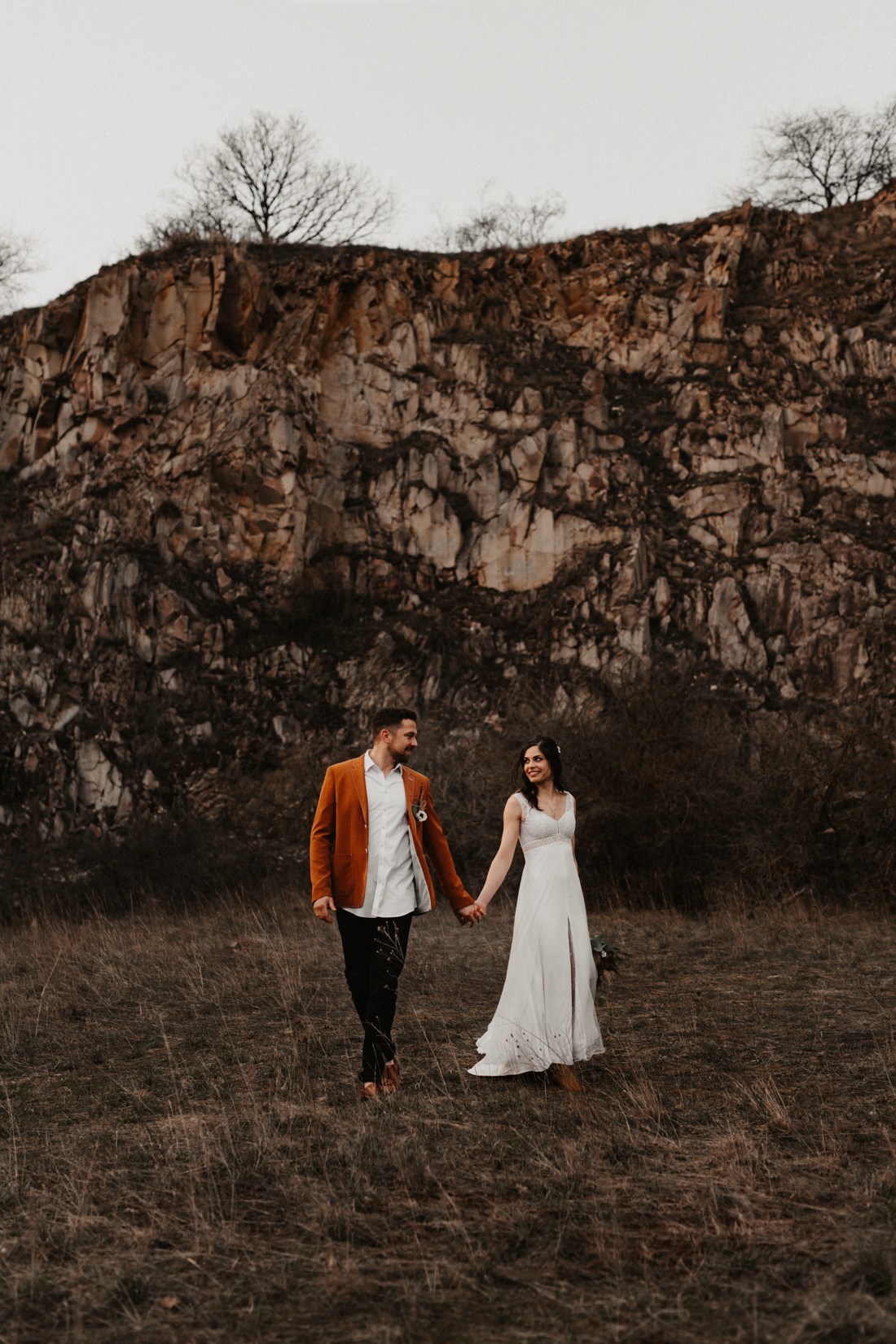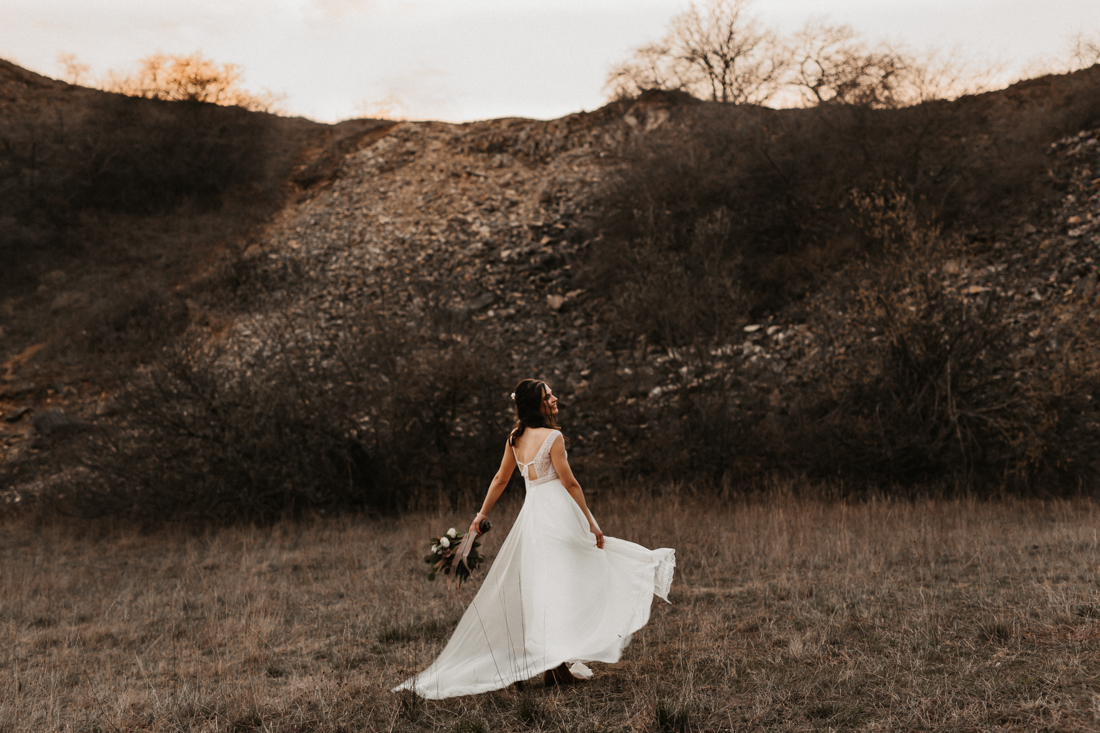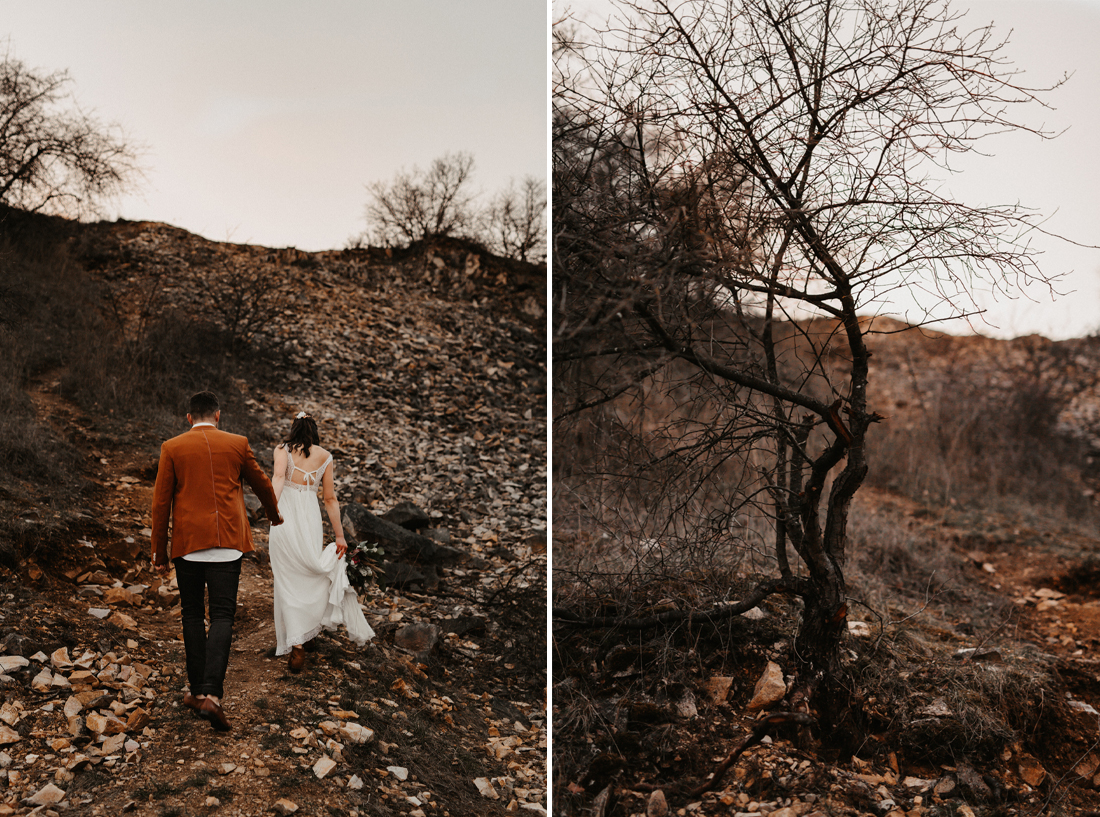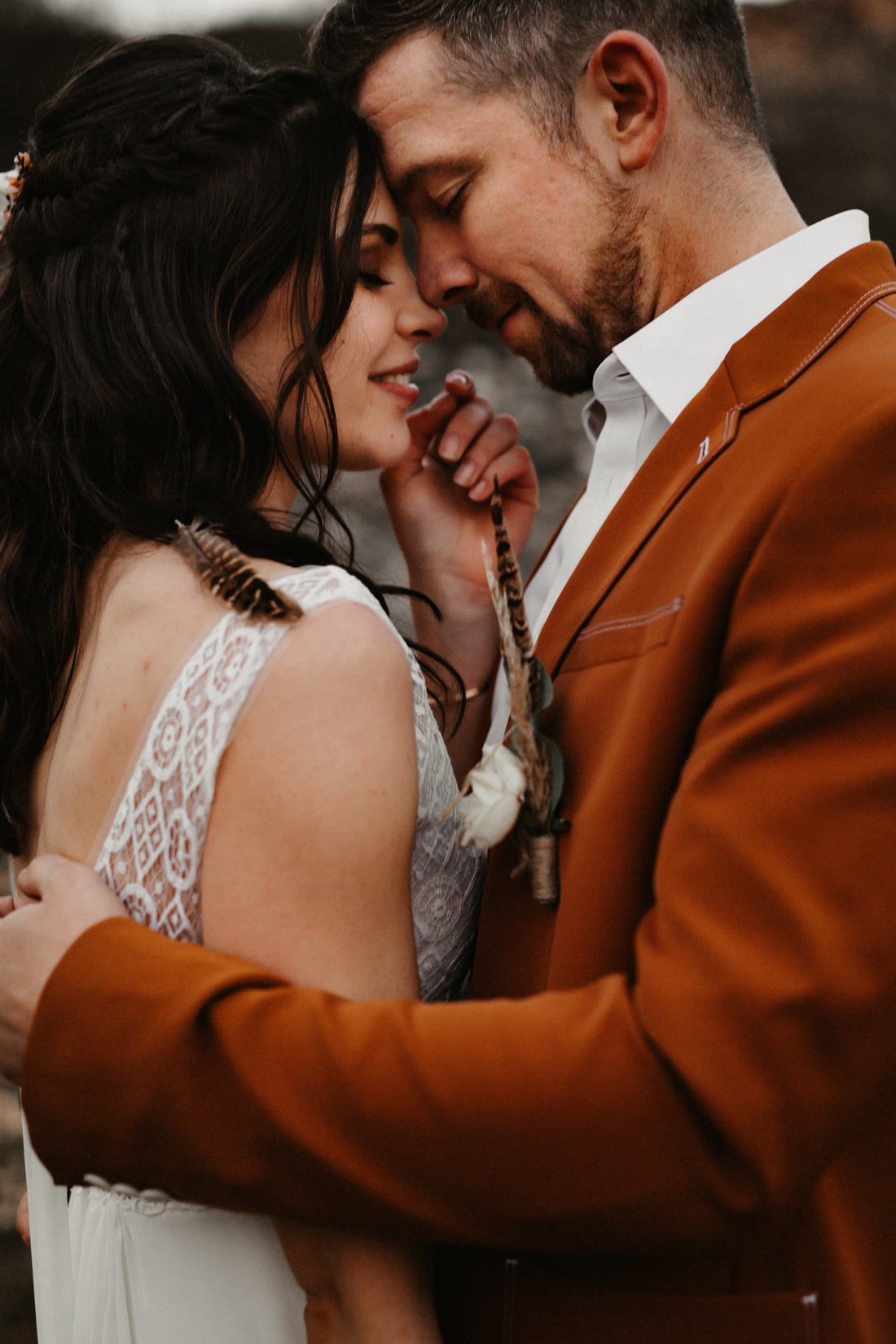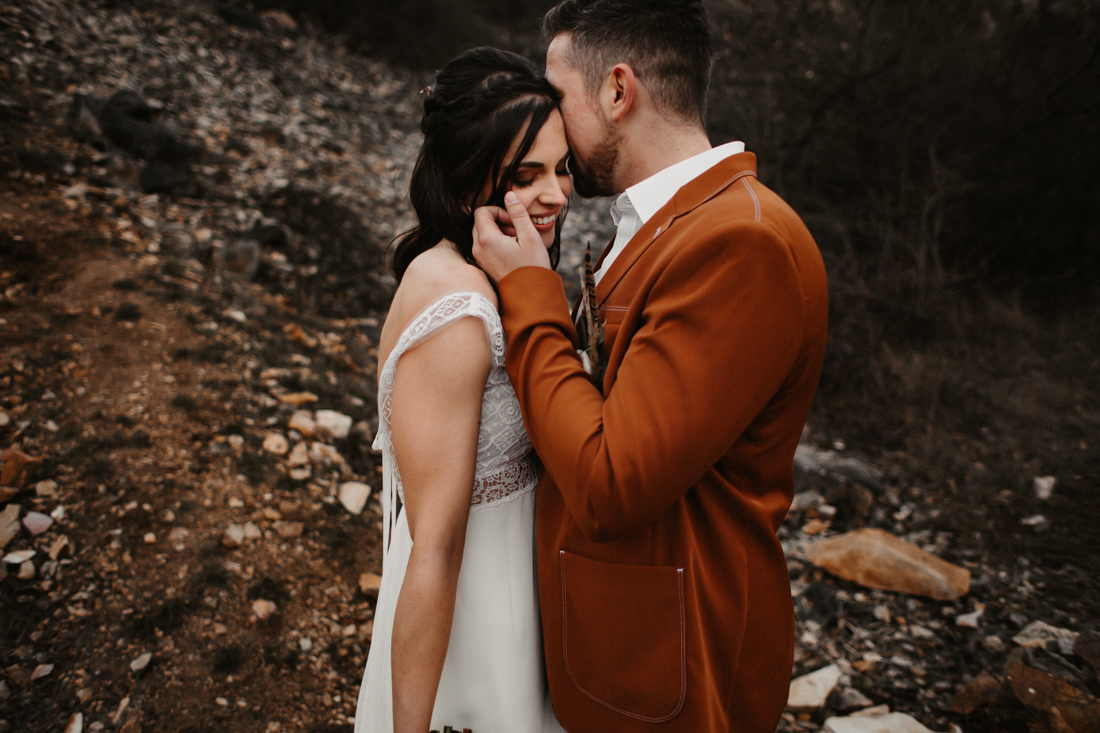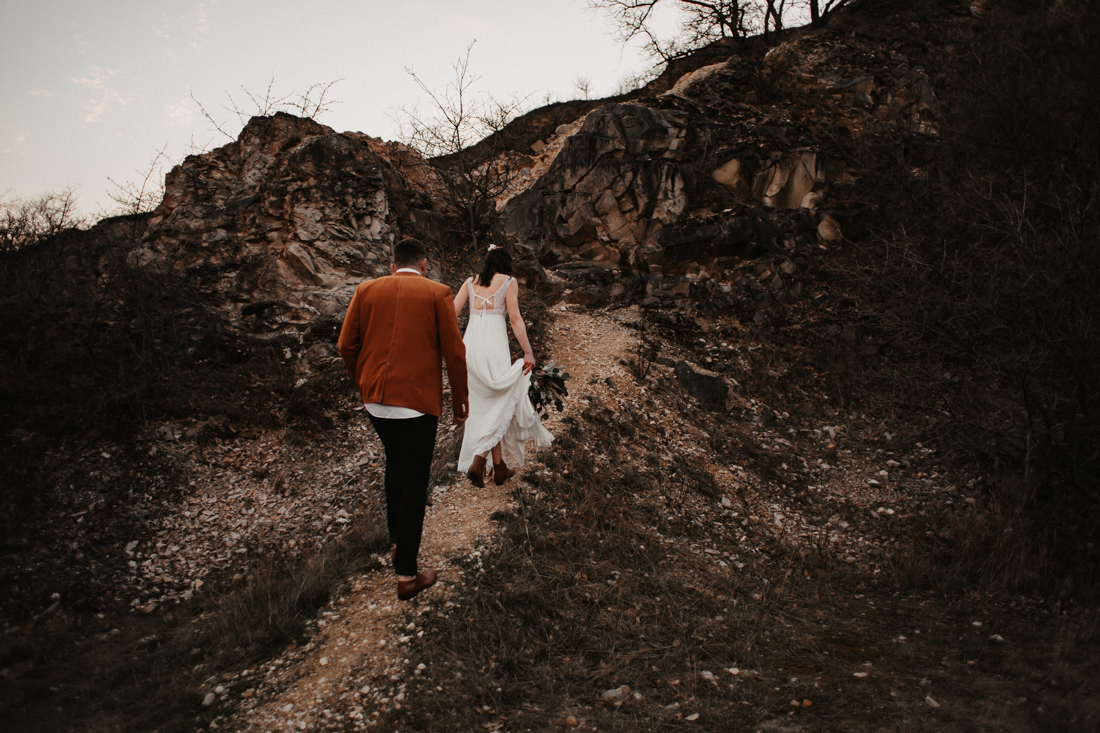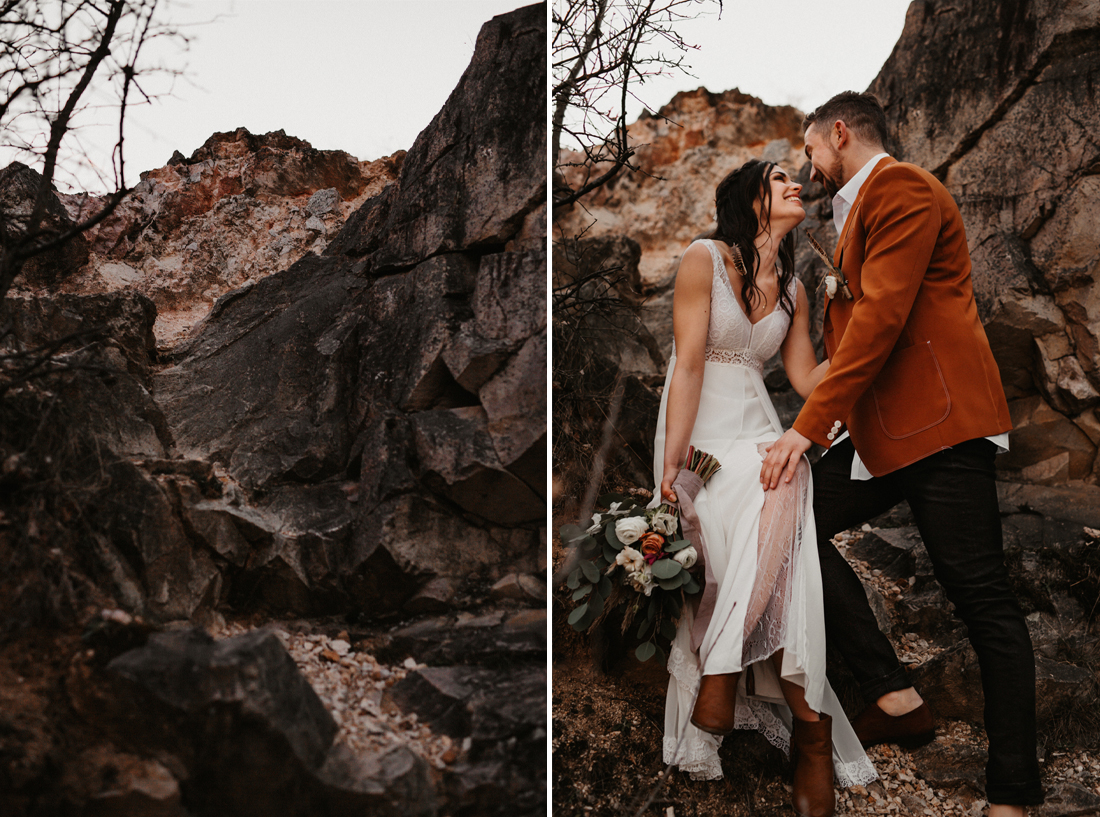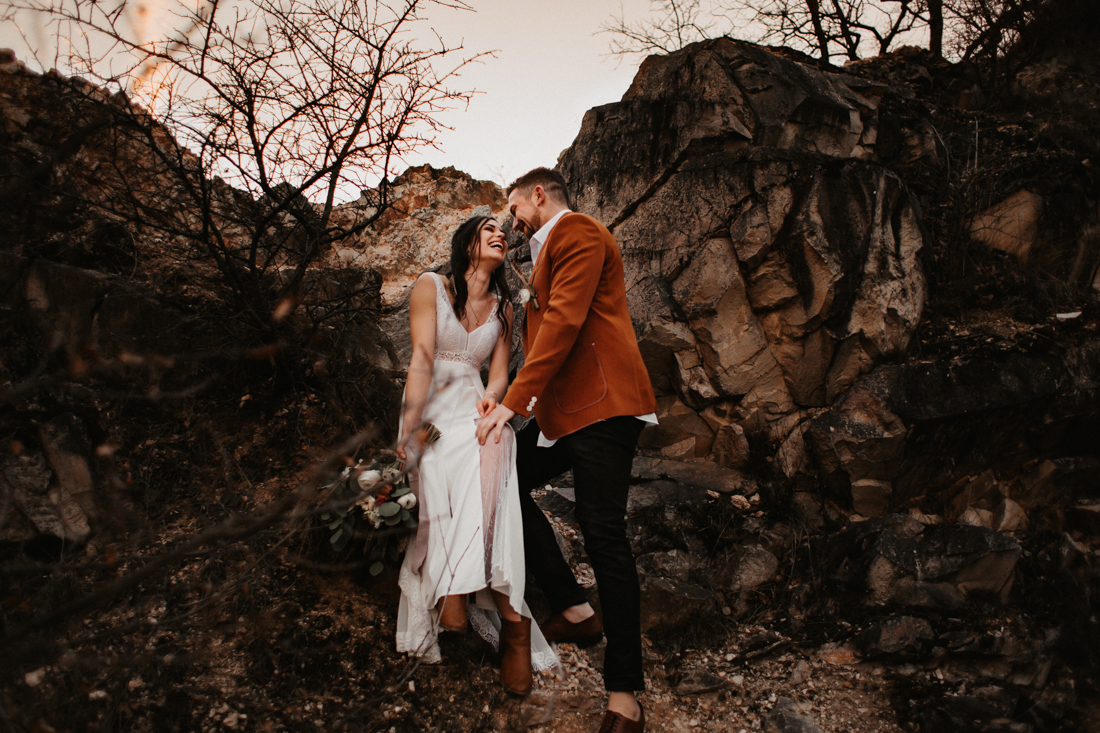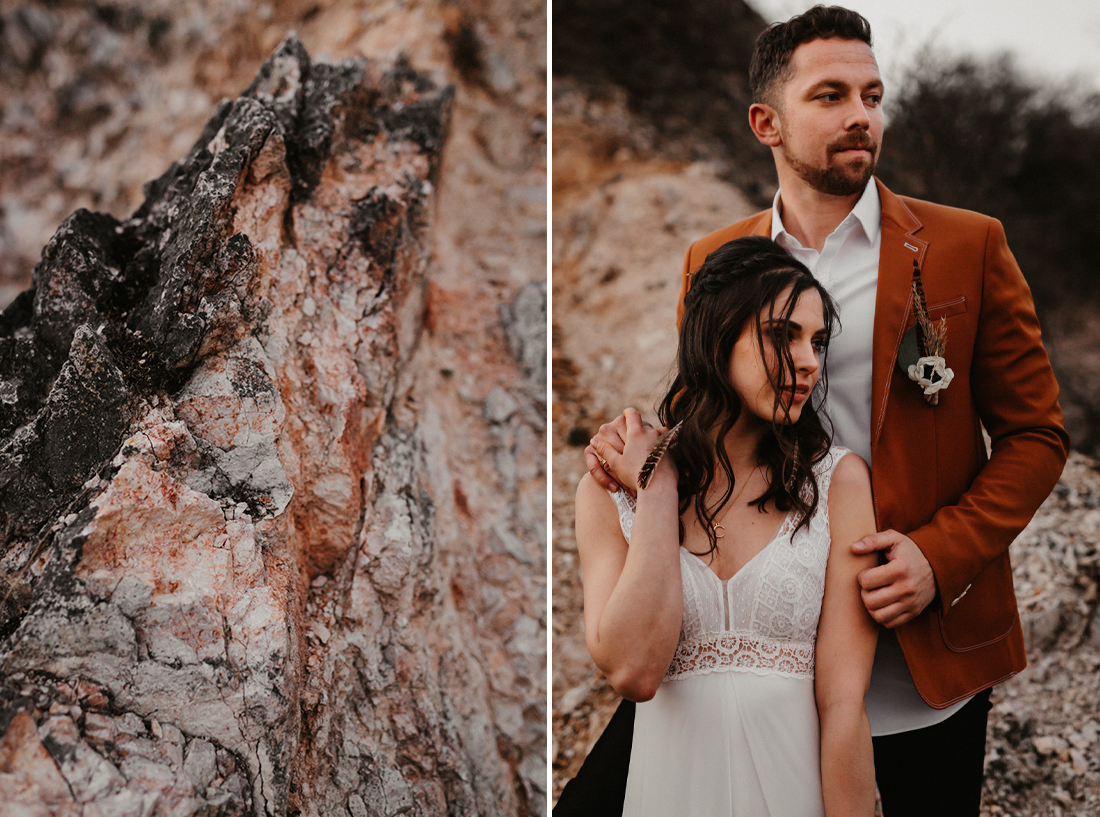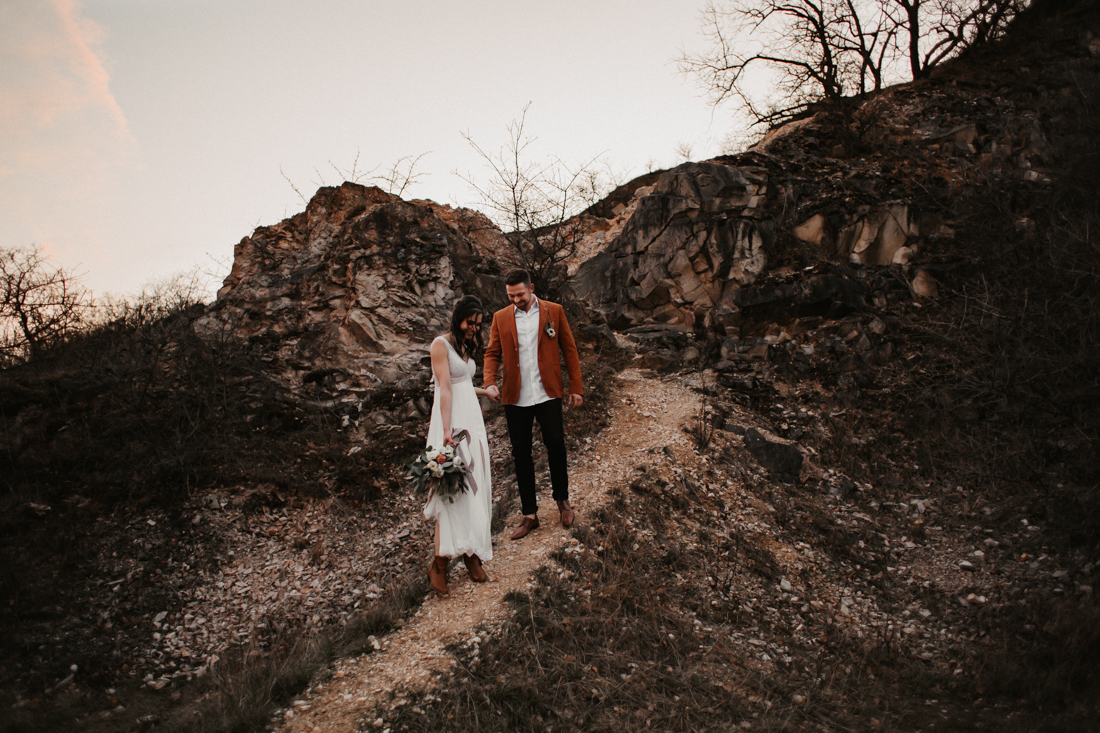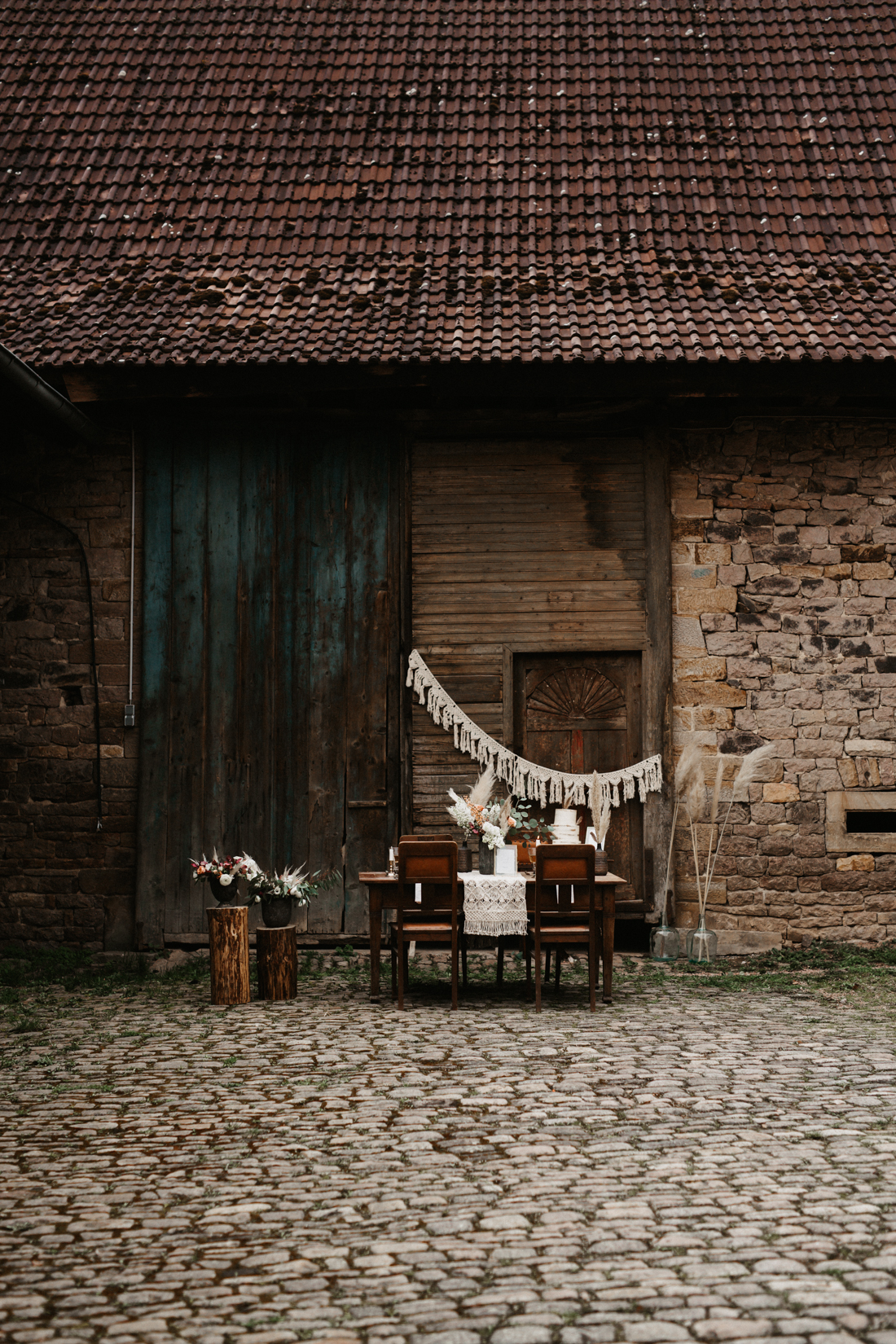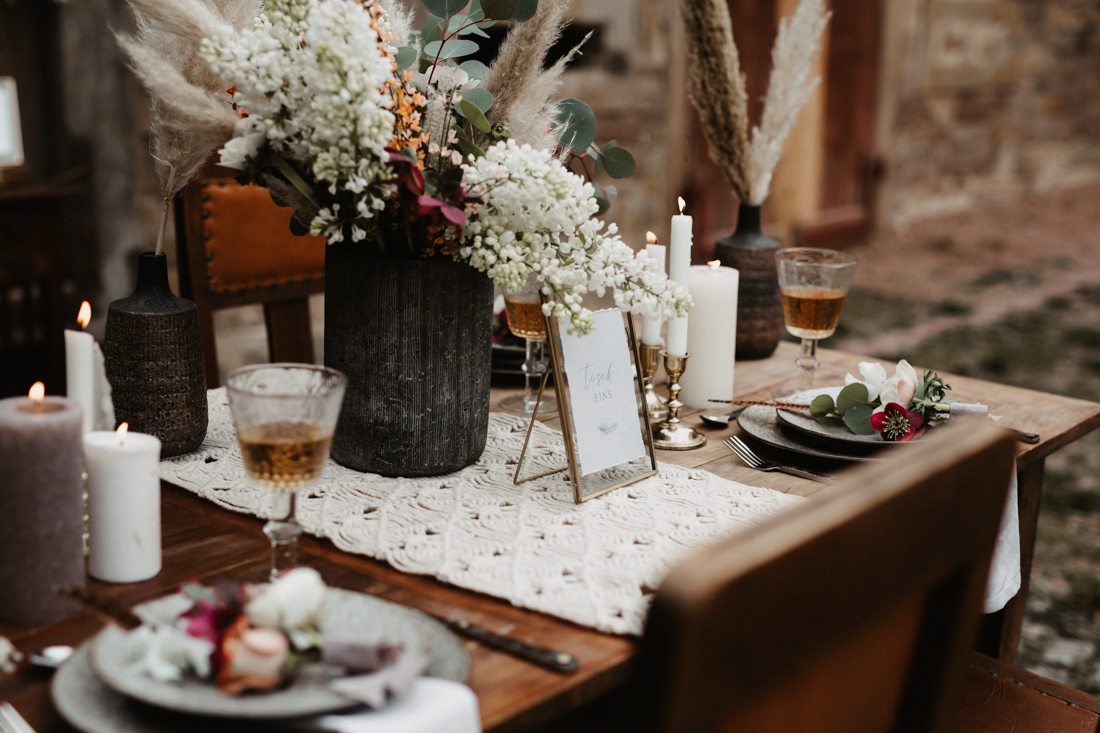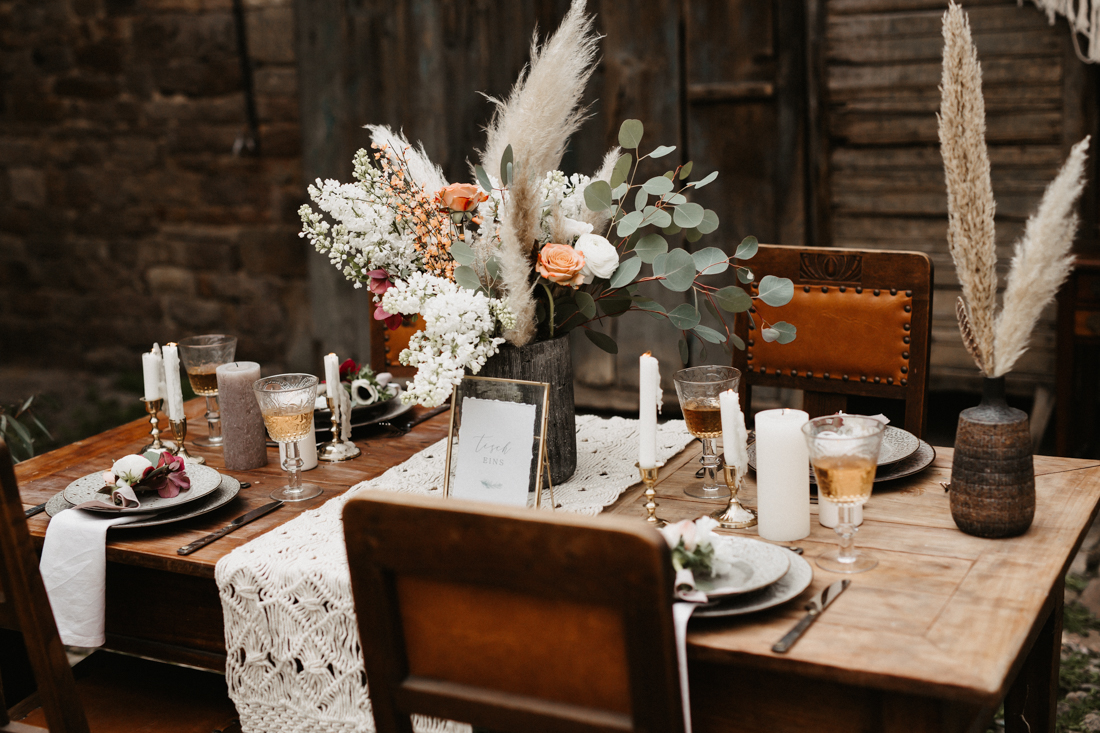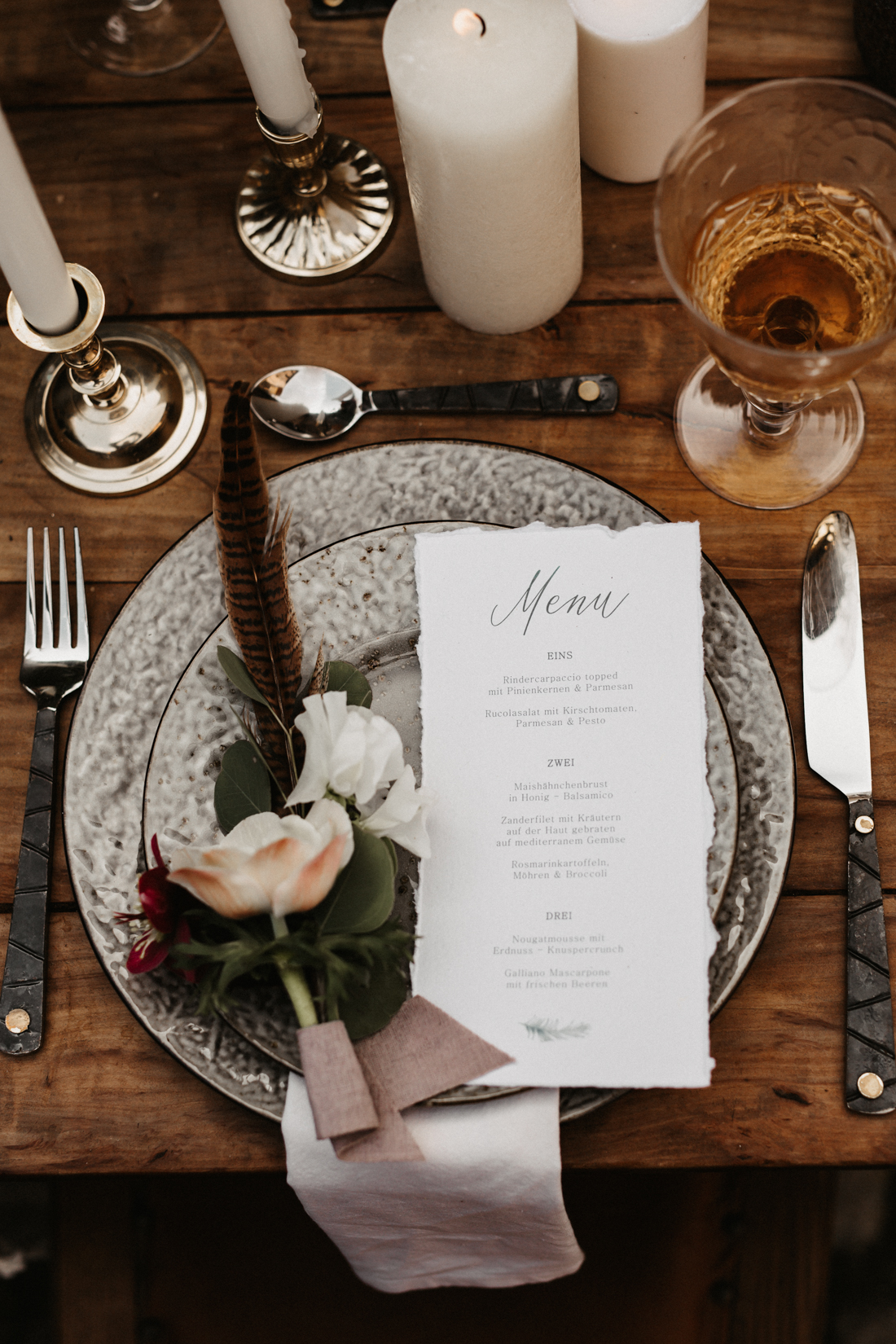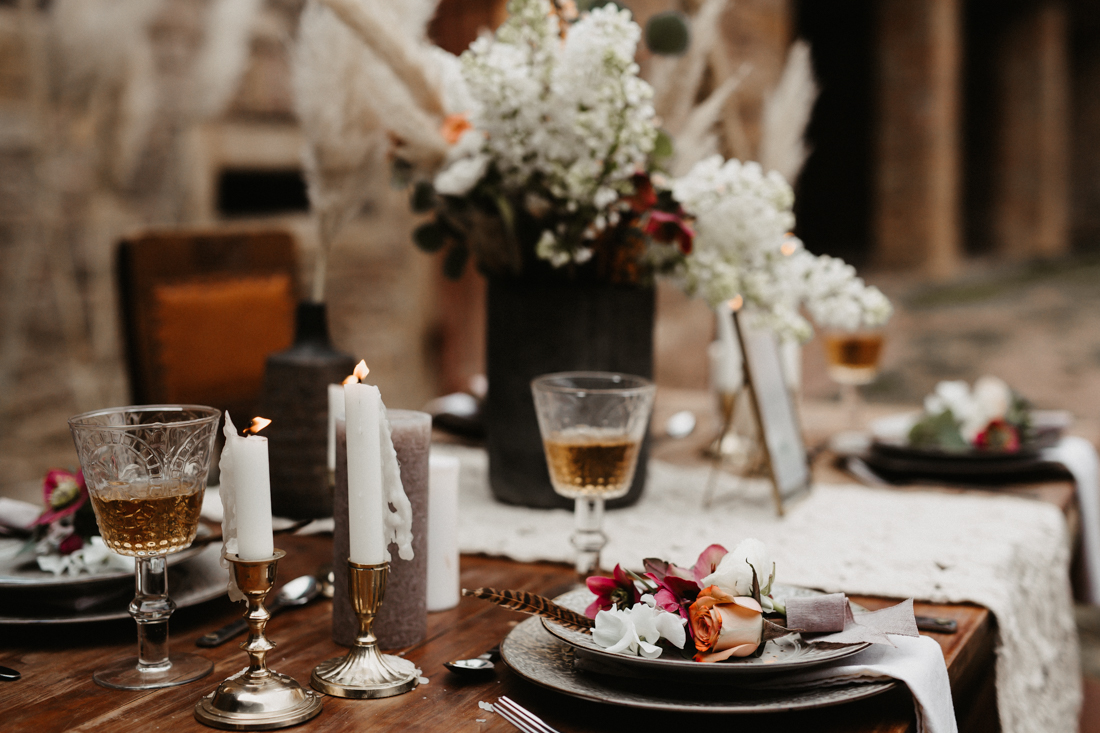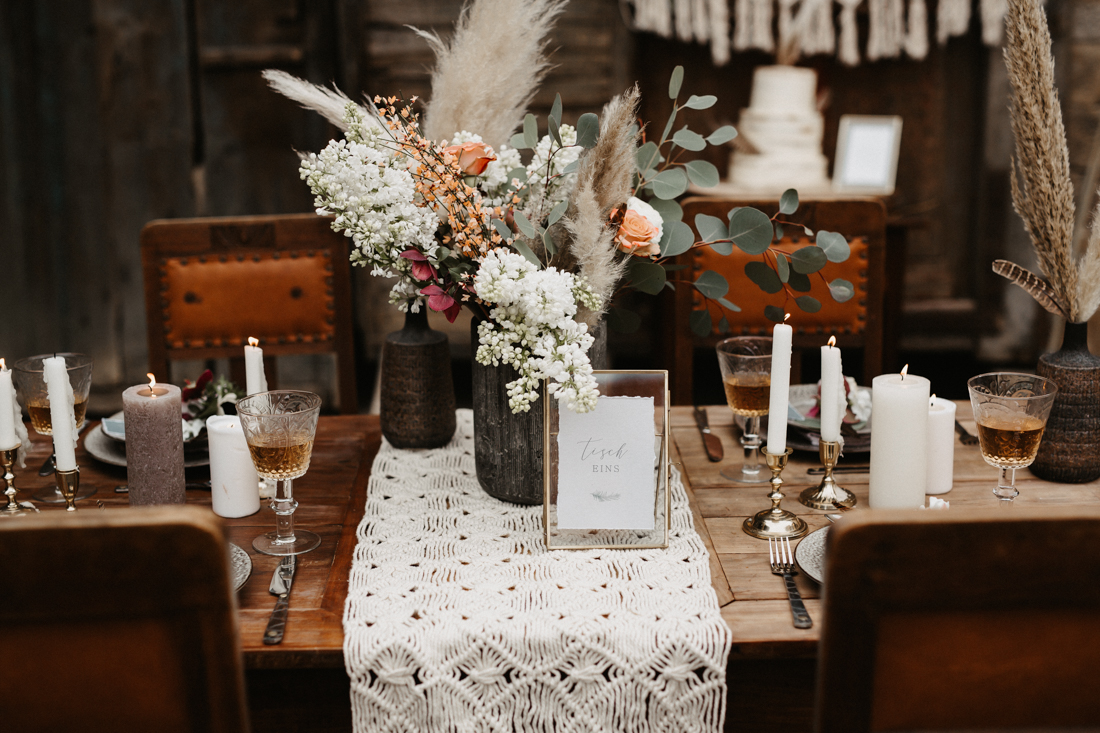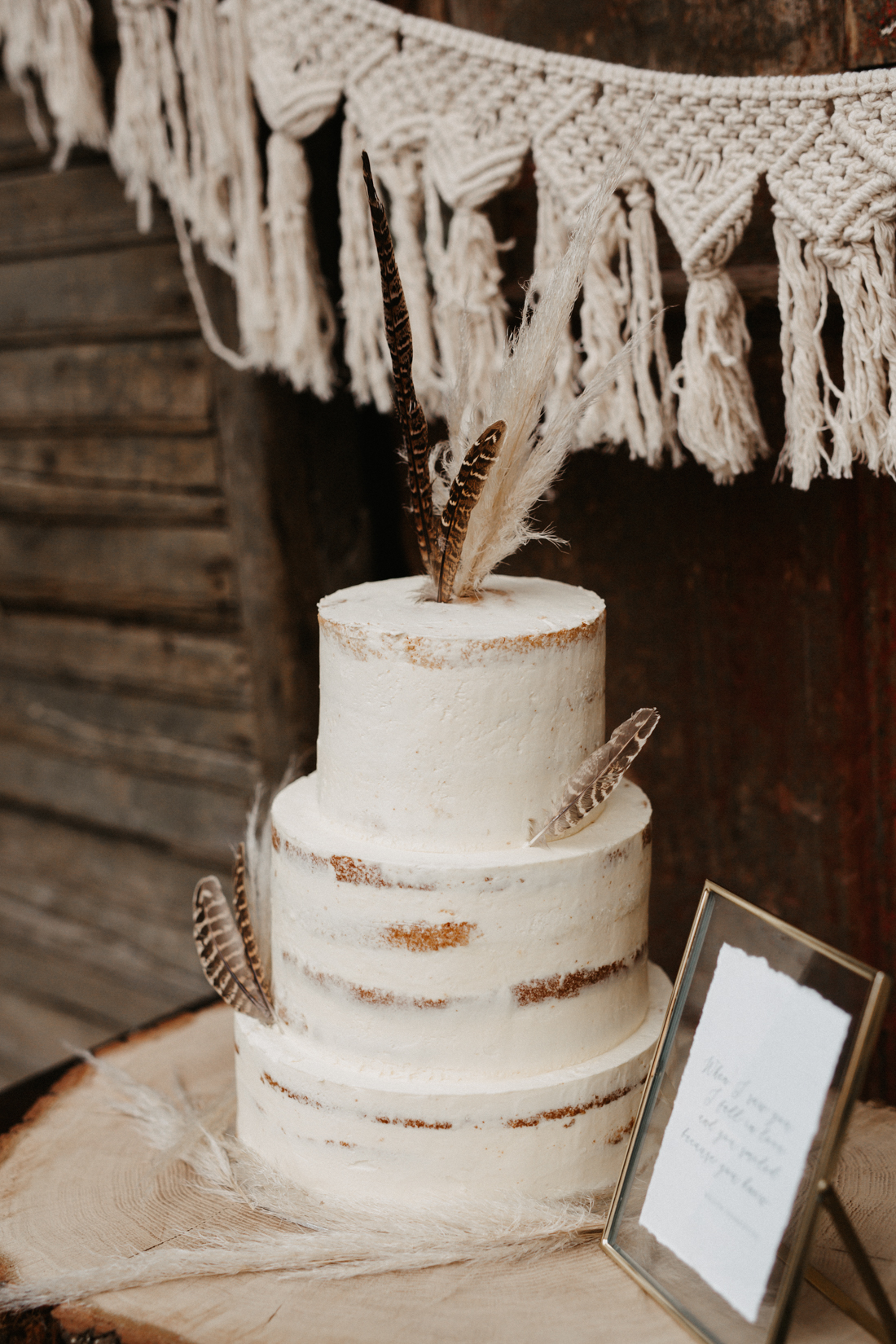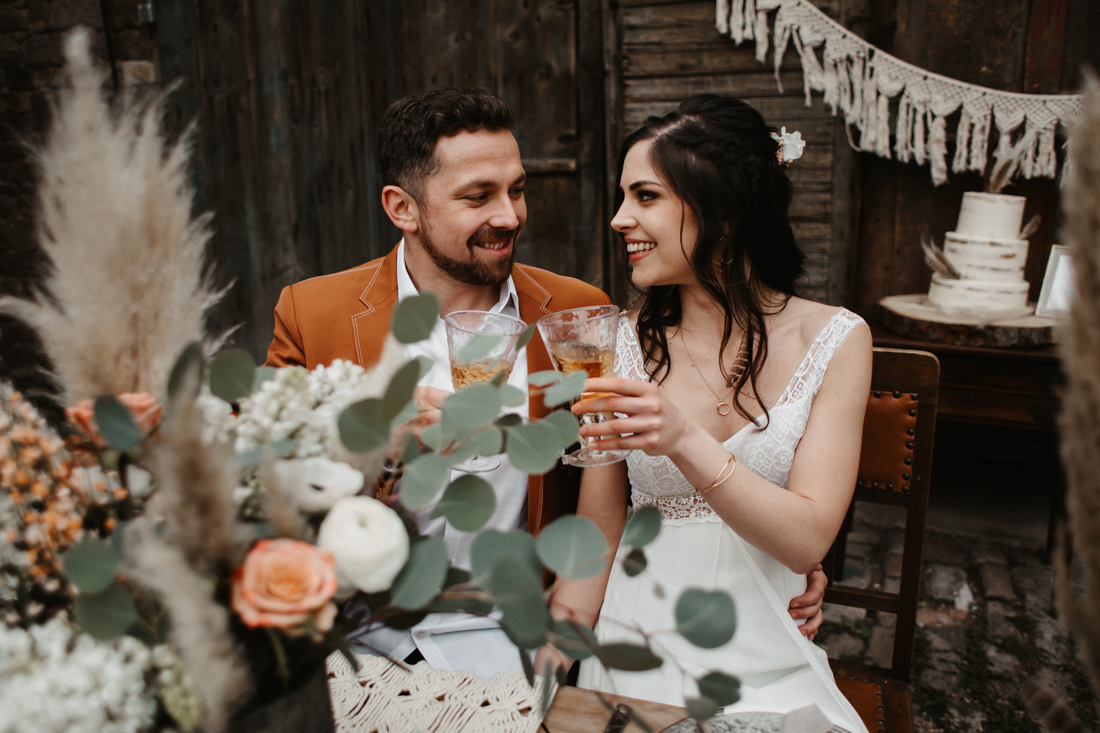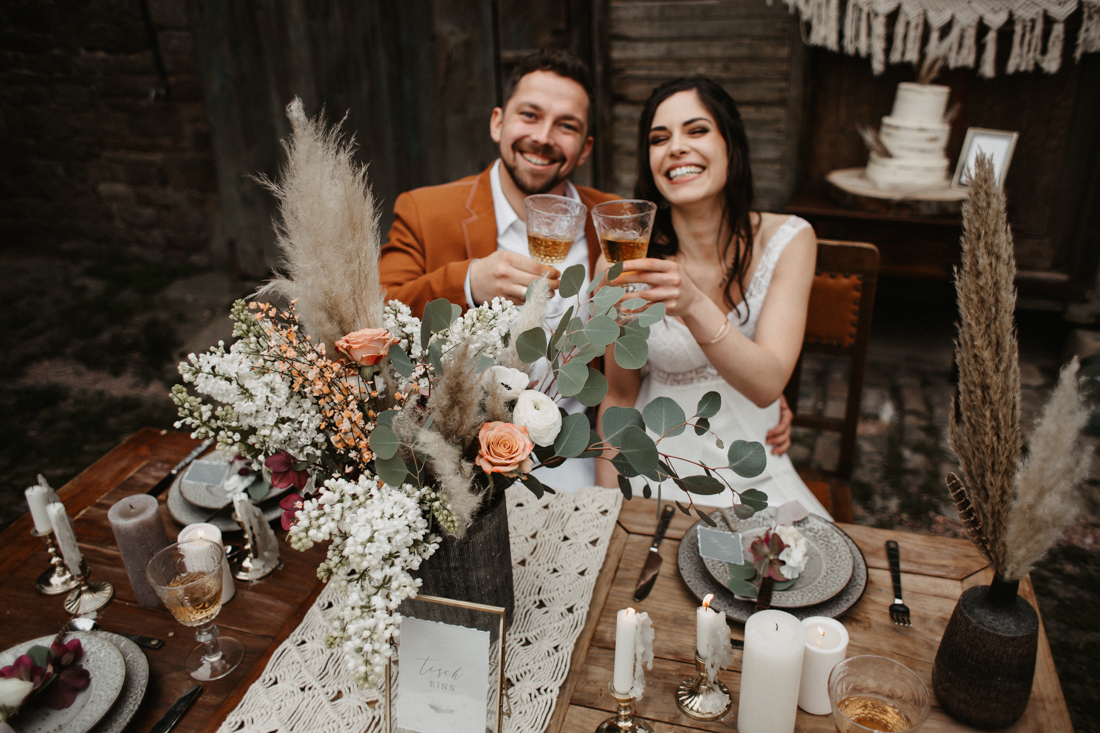 Elopement Photographer
If you want to get married intimately, have a so-called Elopement or if you're still looking for your wedding photographers in the boho- and vintage style, then write me your story 🙂 Even if you want to have a Destination Wedding, send me a mail 🙂 I am bookable worldwide and LOVE to travel!
Credits
Wedding photographer: Anni Style
Wedding dress: The Vow Effect
Haare & MakeUp: Get Ur Look
Decoration & Florist : Den Kopf in den Wolken
Stationery : Love Bandits
Wedding cake : Stück vom Glück
Wedding rings : Sarah von der Goldschmiede Hessenpark
Jewellery : Fäulein Jung
Celebrant : Schatz wir heiraten
Location : Katzensteiger Mühle
Click here for the publication at Festivalbrides